The source of the article: meow WeChat official account.
Original title: how to get rid of blackheads?
Author: a Miao
Today we talk about blackheads~
  Q1
What is blackhead?
Blackhead is also known as acne. To put it simply, it is actually a traffic jam phenomenon of pores~
Excessive sebum secretion leads to the blockage of the hair follicle mouth by a big plug. The part of the plug exposed on the skin surface is oxidized and blackened by air to form blackheads. If the blockage is deep and not oxidized by air, it will form white heads.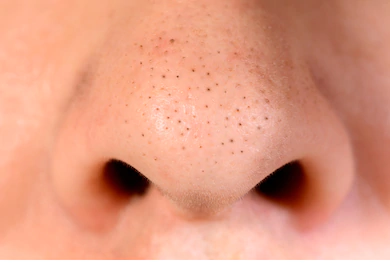 cr:shutterstock.com
Most of the plug is composed of sebum (oil), and a small number of dead skin cells.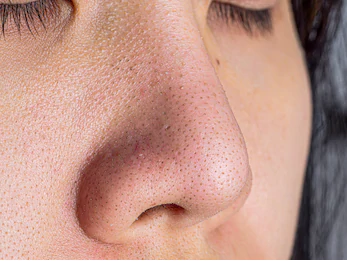 cr:shutterstock.com
Blackheads often appear in the T area and near the chin (where sebaceous glands are distributed more). The nose is the hardest hit area. Some blackheads are also prone to inflammation, and then develop into acne.
  Q2
How is blackhead produced, what is the main reason?
In short, excessive sebum secretion by sebaceous glands leads to the blockage of hair follicle mouth, which is the direct cause of blackhead.
Due to external or physical factors, such as the surrounding environment or body pressure, or unhealthy living habits such as staying up late with high oil and high salt, the body will produce the signal of increased oil secretion, resulting in a large increase of sebum secreted by sebaceous glands. Part of sebum can not be discharged from the hair follicle mouth before it is too late, accumulating more and more, slowly becoming hard and big, and finally blocking the hair follicle mouth.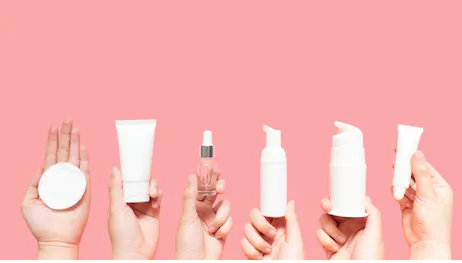 cr:shutterstock.com
In addition, a small number of blackheads may also be due to the high content of some anti acne ingredients in the skin care products used, which affects the normal metabolic function of skin cutin. More cutin forms a traffic jam around the hair follicles, and sebum can not be secreted. This kind of situation is generally easier to solve, just change skin care products directly, so today we will not discuss this in detail.
  Q3
What can we do about blackheads?
First of all, we need to recognize the fact that at present, all we can do is to reduce blackheads and inhibit the regeneration of blackheads. It is impossible to completely eradicate blackheads. There is a saying that wildfires can't burn out and spring breeze can blow back…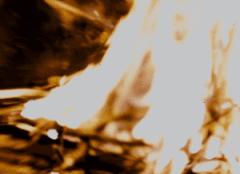 So according to the above analysis of the characteristics and causes of blackhead, let's talk about the related nursing of blackhead.
From the perspective of the causes, we mainly deal with blackheads from two aspects. First, since pore blockage is the direct cause, we should dredge the pores to prevent it from blocking more and more severely. Second, sebaceous glands secrete more sebum, which is the root cause. Then we should find ways to regulate the secretion of sebaceous glands. The specific measures are as follows~
  01
Don't let it get clogged up
Some people see blackhead, the first reaction is desperately wash, think deep cleaning can wash blackhead, the result is not only did not wash off, the skin is more and more dry, but also increased the risk of inflammation, and finally developed into acne.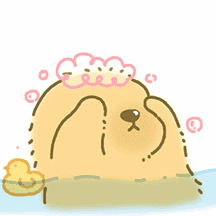 Generally, blackheads can't be washed out, but it's not enough to clean them. If they are not cleaned in place, it's easy to cause grease accumulation, plug pores, aggravate blackheads, and have the risk of inflammation and acne. So we advocate moderate cleaning
  A
Moderate cleaning
Facial cleansing recommendation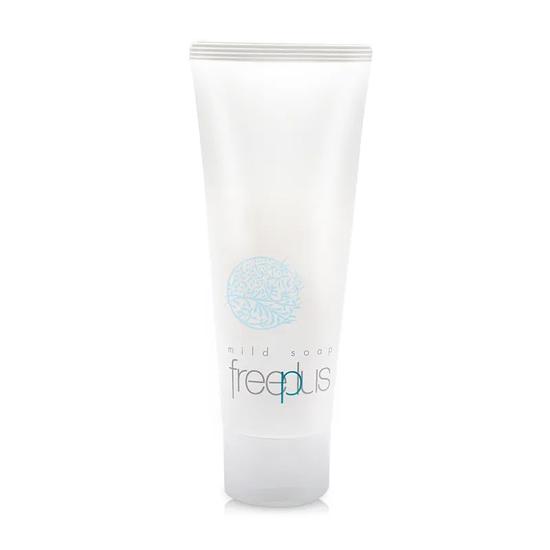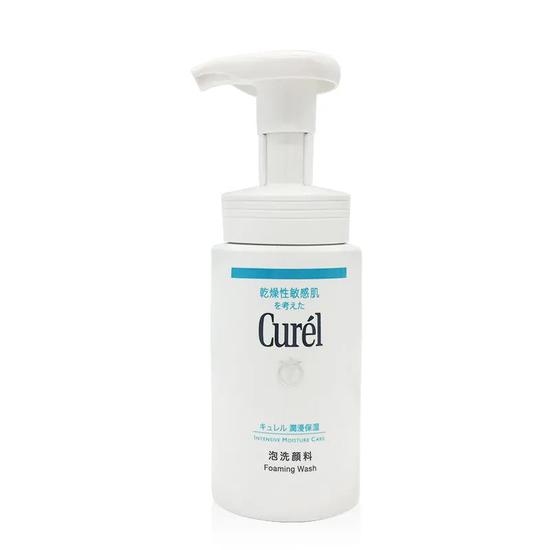 Freeplus amino acid cleansing facial moisturizing cleansing foam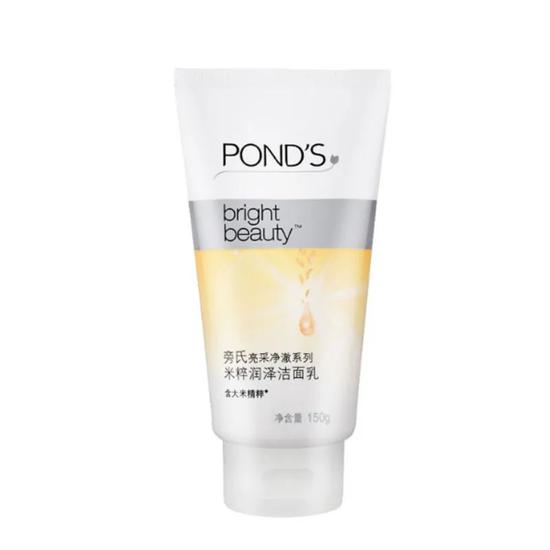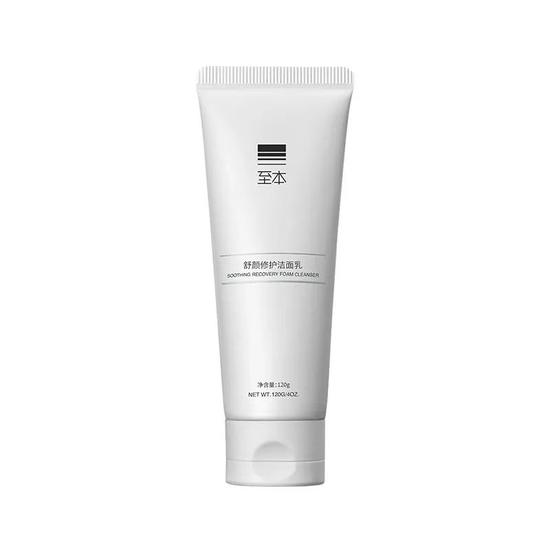 Ponzi whitening and moisturizing facial cleanser to benshuyan Repairing Facial Cleanser
The above are a few amino acid cleansers which are popular recently. They can ensure mild and sufficient cleaning power. The above two should be more gentle. It should be no problem to close your eyes. How to choose depends on which skin feeling you like.
Cleansing Mask recommended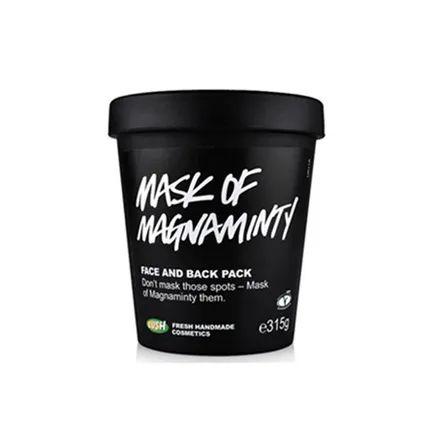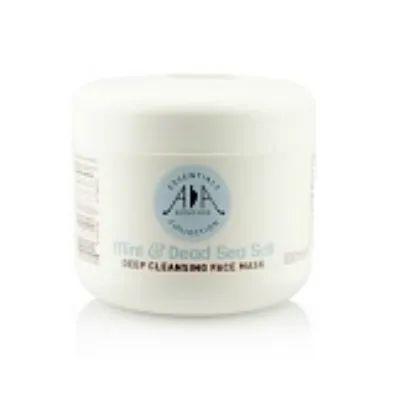 LUSH cleansing mask AA Mint sea salt Cleansing Mask
The cleansing power of these two cleansing masks is medium to the top, and there are corresponding moisturizing ingredients in them, such as glycerin, vegetable oil, honey and so on. Therefore, they are moist and will not dry out.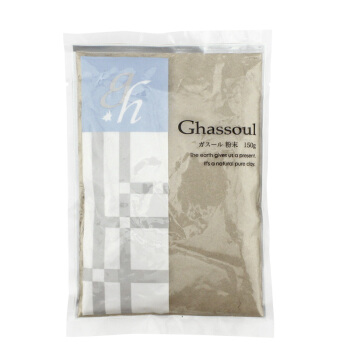 Morocco Clay Mask
A very good cleaning mask is the use of the process is more troublesome, need their own DIY (stirring), but clean and skin feel better, use a mild feeling, the skin is slippery, very moist feeling, is my love skin, so even if it is used to start more trouble, I can endure, it also does not pick how skin. Those who are not afraid of trouble can have a try.
  B
Loosen the soil and clear the pores
Use some fruit acid products to loosen the keratinocytes and let the blocked sebum flow out slowly, which can also improve the blackhead condition.
Product recommendation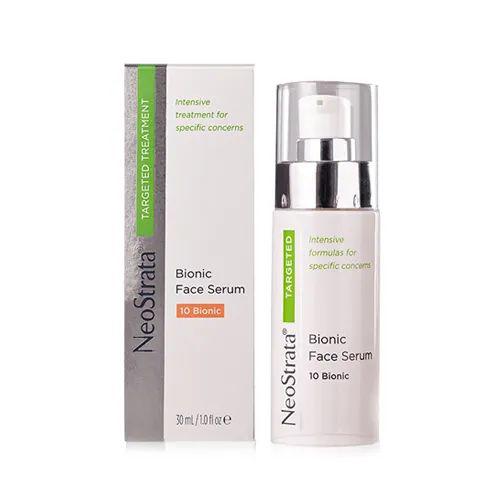 Core silk facial active essence
Feedback from friends who have used this product is very good. It can help smooth the skin, and it is also very useful to deal with small closed mouth and small pimples on the face. It really feels that it can be seen by the naked eye in the T area~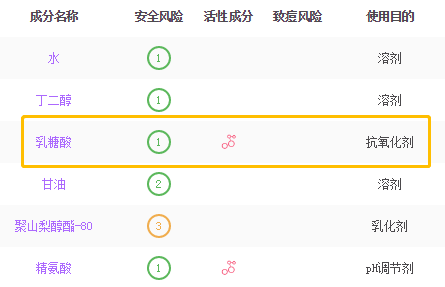 Practice beauty
Lactose is considered the third generation of acid in the composition list. It is ranked third. The dosage should be enough. But this essence is mild. It means that the skin feels sticky. It does not affect the skin before going to bed at night.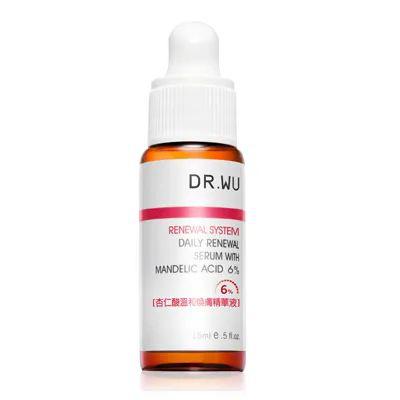 DR almond acid extract
The fourth ingredient in the ingredient list is amygdalin~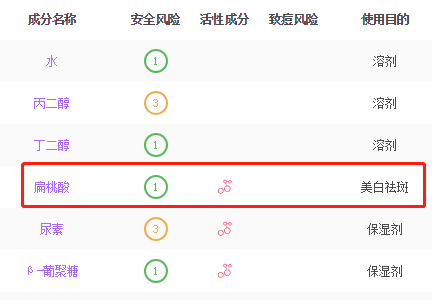 Practice beauty
Almond acid is also a type of fruit acid, relatively less irritating, can help dredge the oil in the pores, to improve pore clogging.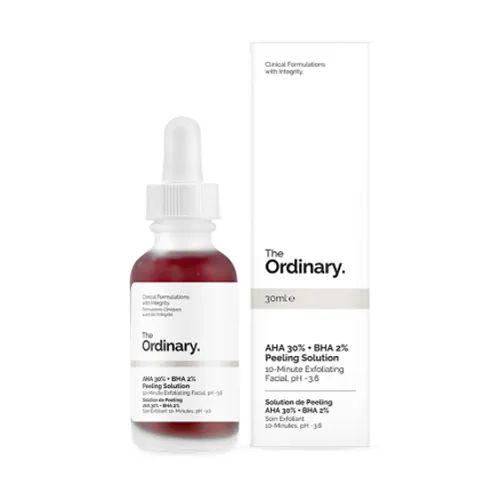 TO fruit acid refreshing essence
30% compound acid +2% salicylic acid, to this fruit acid concentrate is relatively high concentration, suitable for already used acid products, want to ask for a higher concentration of friends, novice is not recommended to start from it.
  02
Regulating the secretion of sebaceous glands
As we have said before, it is the stimulation of physical or external factors that leads to the production of sebaceous glands and then leads to success
After the instructions are conveyed, the sebaceous glands begin to increase production and dry up, resulting in excessive sebum secretion and blocking pores. Therefore, regulating sebaceous gland secretion is the fundamental way to improve blackhead. We can start from the following aspects:
First catch the king
If the thief catches the king first, he will catch him (control the amount of sebum secreted by sebaceous glands from the source), so as to reduce the production of sebum secretion signal. What specifically triggers this command may be external factors or physical reasons, such as staying up late, high pressure, irregular diet, high oil, high salt and high sugar, etc
Countermeasures
Eat less salt, eat less sugar, learn to relieve the pressure of life, exercise more, keep a good mood and so on, these may reduce the signal of sebum secretion.
Cut off the messenger in the middle
In addition, we can also cut off some intermediate messengers to prevent them from transmitting instructions to the sebaceous glands, so that the sebaceous glands will not increase the amount of sebum secretion, and there will be less blackheads.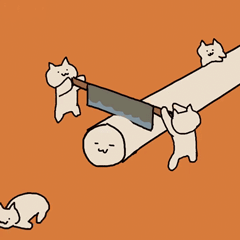 Just like the TV series of costume themes, there will always be a black killer who intercepts the messenger. The green tea polyphenols are such a killer. So we can use some products containing green tea polyphenols, such as the following two elite Topix Replenix home: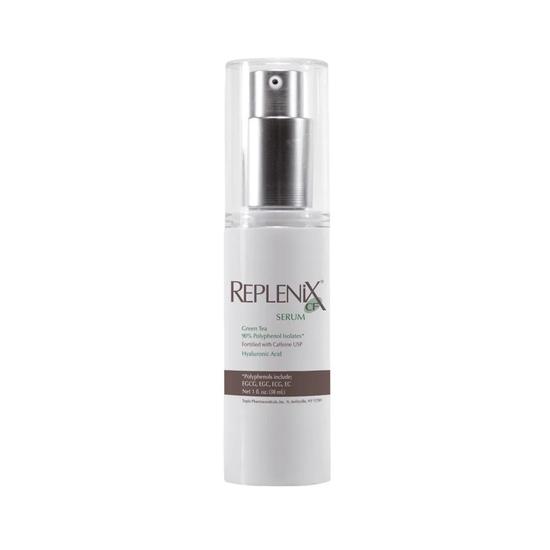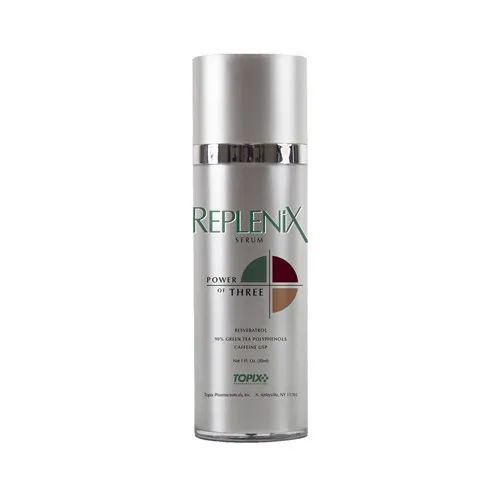 CF green tea polyphenol antioxidant essence antioxidant three essence
Control the corrupt officials who may rebel
Propionibacterium acnes in the skin feeds on sebum, so it sometimes deceives messengers and makes messengers fake imperial edicts. In this way, sebaceous glands produce a lot of sebum and it has more food.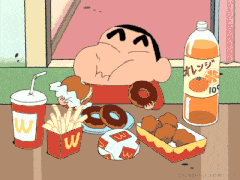 So we can also control the amount of Propionibacterium acnes and reduce the risk of corruption. Salicylic acid products can deal with Propionibacterium acnes. At the same time, salicylic acid can also soften the cutin, loosen the soil for blackheads and make blackheads easier to fall off.
Product recommendation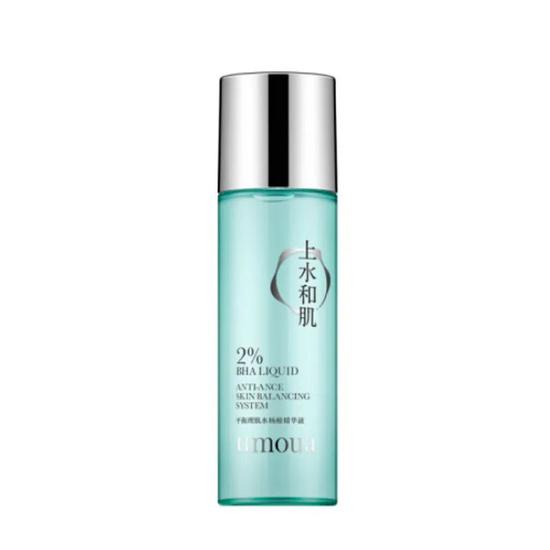 Water and muscle balanced salicylic acid extract
2% slow release salicylic acid is added to accelerate metabolism and dredge oil. In salicylic acid products, the use feeling is relatively mild, but at the same time, the effect is moistening and silent, which is more suitable for beginners.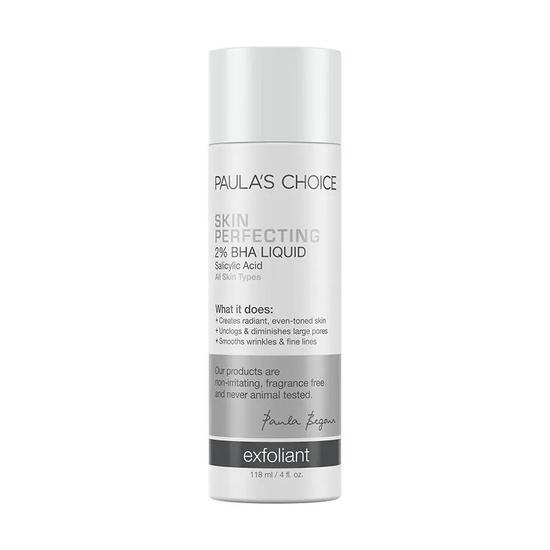 Po La Zhen salicylic acid essence
It contains 2% salicylic acid essence, taking into account the mild use of the product. Paula used oil in water technology to relieve the irritation that salicylic acid might bring. So this is also suitable for beginners. It will be milder to use, but the oil will be wrapped in water, so it will be more obvious to use oil film.
(4) increase the strength and efficiency of dredging
Similar to snow road closure, we need to quickly send someone to shovel snow, in addition to daily cleaning, we can also send vitamin A alcohol products to increase the metabolism rate of cuticle, so that pore blockage can also be reduced.
Product recommendation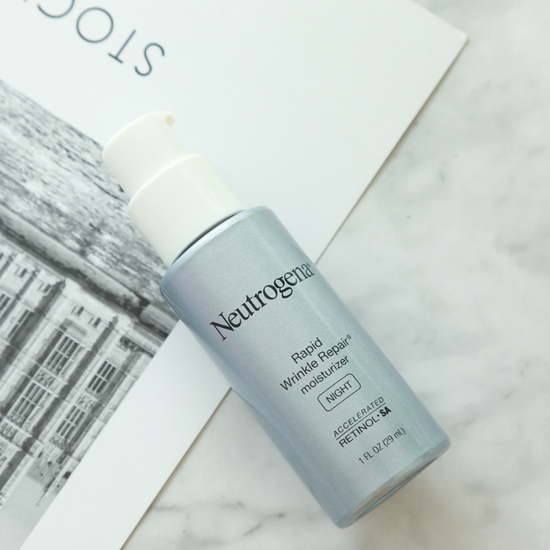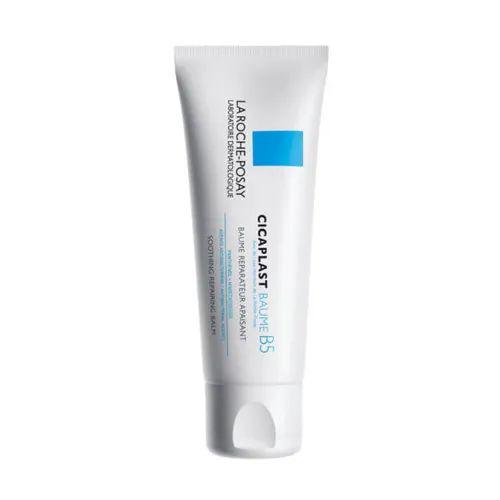 Neutrogena vitamin A Night Cream
  03
Medical Aesthetics
If you think blackhead really bothers you and want to get quick results, you can also choose medical beauty methods, such as RF, medical beauty skin rejuvenation, dot matrix laser and so on, when the economic situation allows.