Source: M bean evaluation WeChat official account
Original title: real life measurement using so many whitening essence, do you really turn white?
Author: Maodou
Dear ones, I've been waiting for a long time~
My skin color is white. I can't help it from my parents. But I can guarantee that I won't get sunburned in summer and I can turn white by the way. That's ability! This is more enviable than natural white skin, OK?
The factors affecting skin color include not only congenital genetic factors, but also acquired environmental factors. Sun exposure, friction, pressure, hormone secretion and so on are the inducements for the increase of epidermal melanin.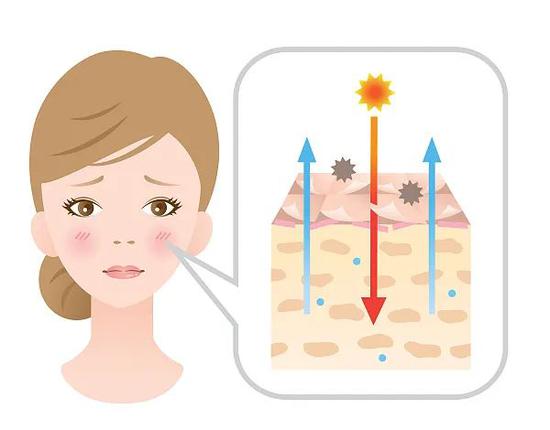 But first of all, we have to recognize the fact that congenital factors have determined your whitest sub son, so those who are yellow skin are unlikely to become cold white skin through skin care products. So the expectation of yellow skin Xiaobian is to fight back the dark yellow and make the skin look bright and shiny.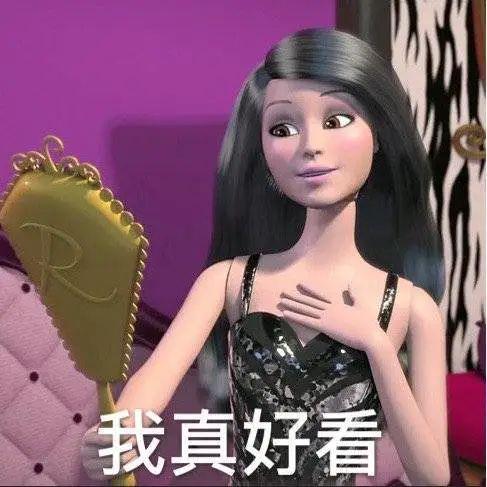 Whitening is done all year round, but finding the right product is also the key! This period of whitening essence evaluation, soya bean gathered all kinds of net red, also is the editorial department of different small sister used (Xiaobian how may run out of it all!)
So Xiaobian will be based on the use of your feelings, combined with other aspects to analyze all of you, after all, these great whitening essences are not worth entering. You can use them!
It's international practice to take a family photo first~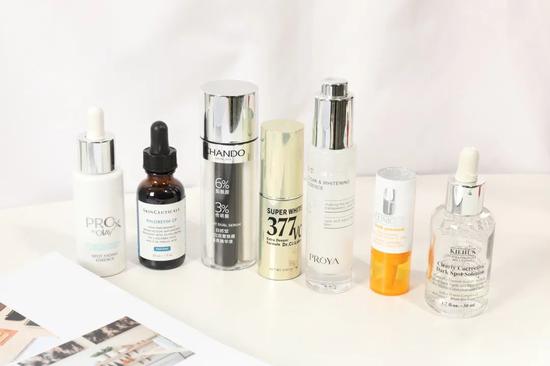 Are you familiar with them? It's better to make up a test than to hear all kinds of news! The first step of shopping, we will be very superficial to take the lead in \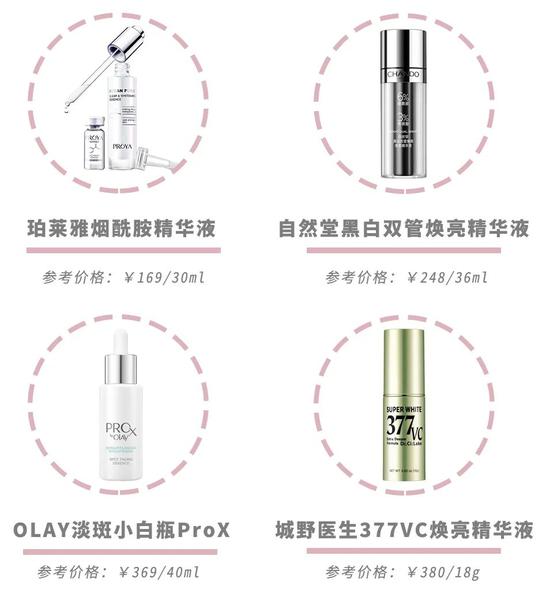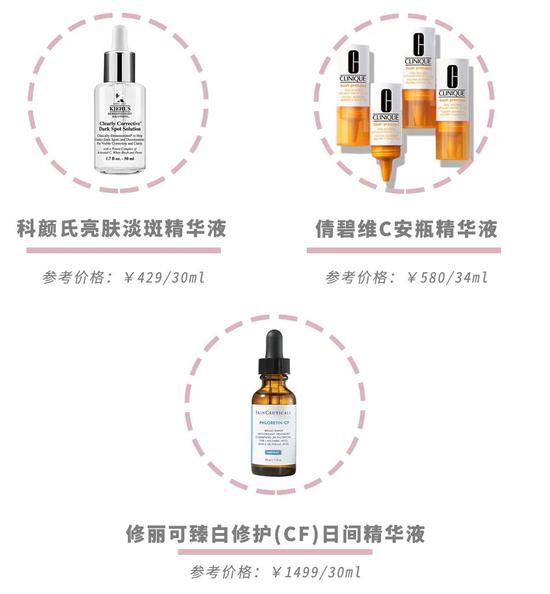 It's clear that both extreme prices are included. This is the same root, the price segment difference is many, whitening segment a test will know.
Whitening products on the market generally focus on the following ingredients: nicotinamide, VC, tranexamic acid, kojic acid, 377 and arbutin. Therefore, according to their main ingredients, Maodou classifies the products evaluated today.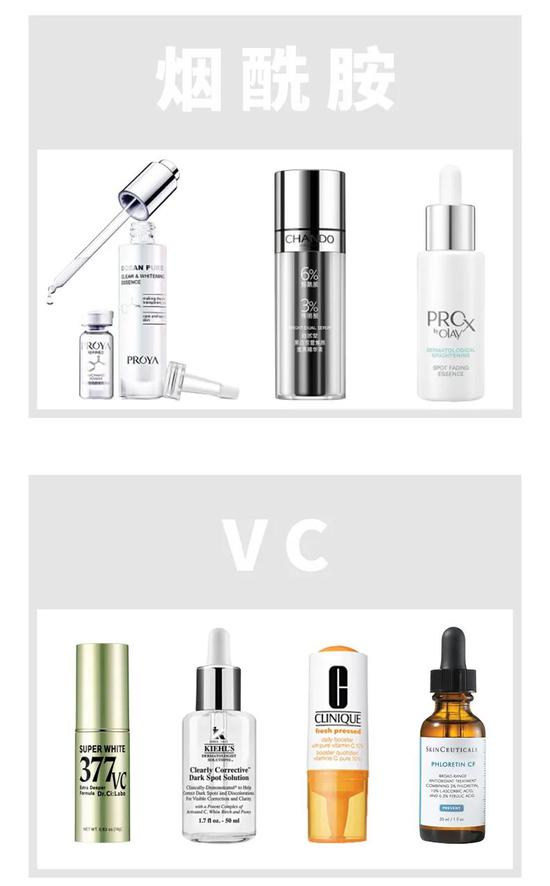 After the introduction, Xiaobian will start the evaluation according to the order of component classification!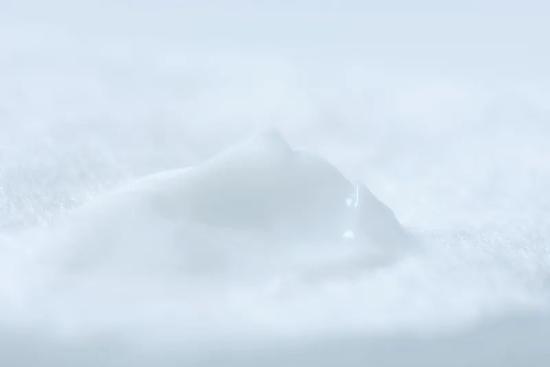 Nicotinamide
Nicotinamide is no stranger to all of us. It is the responsibility of the whitening industry. By preventing the transmission of melanin, it can improve skin color, promote skin metabolism, and accelerate the discharge of melanin. There is no doubt about the hard power of whitening.
But because nicotinamide has certain irritation, and not all nicotinamide can achieve the ideal whitening effect, it needs very strict requirements for its purity, concentration, ratio and so on. Therefore, many brands will use their own technology to adjust the purity and irritation of nicotinamide, so as to ensure the efficacy and apply to most skin conditions.
  1
Nicotin extract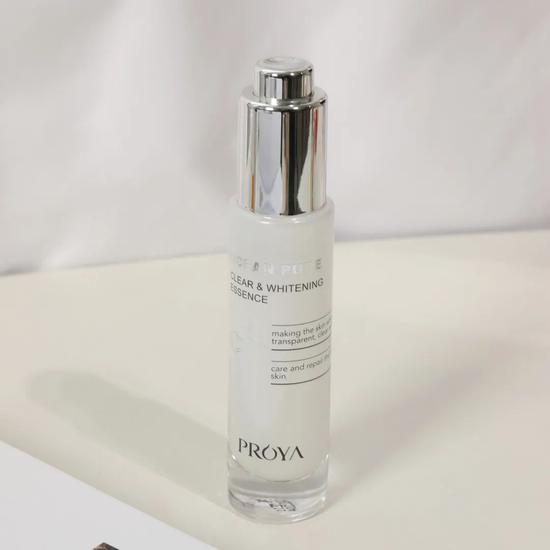 Suitable for all skin types
Main efficacy: whitening light spot; Dispelling jaundice and improving brightness
Pelaya is a national brand which has become popular in recent years. Its products mainly focus on the concept of marine skin care.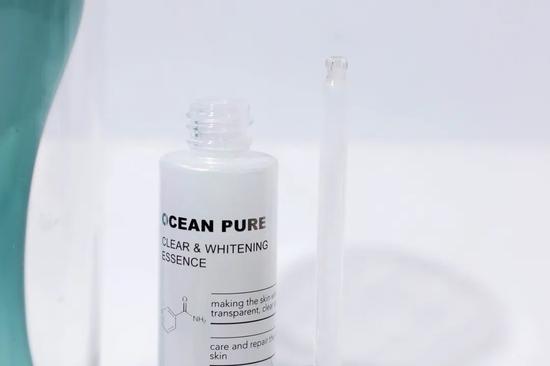 This bottle of whitening essence is designed by dropper type suction. In order to ensure the purity of nicotinamide, nicotinamide powder and essence are separated when they first arrive. They need to dilute and dissolve when they are used.
  01
Main components
The essence of this bottle of pure nicotinamide composition, can better take care of most of the skin condition, reduce the probability of skin intolerance, two pronged efforts to enhance the effect of raising the skin while keeping warm and not stimulating.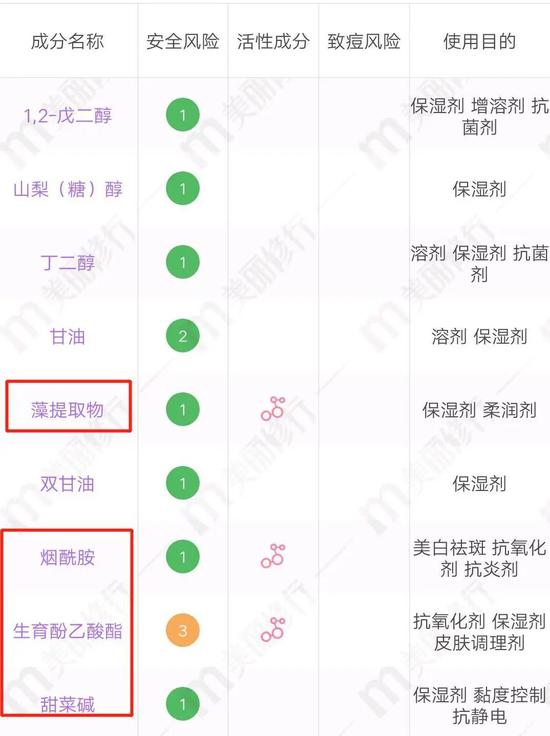 Tuyuan beautiful practice
In addition, kappa longissima and squalane are added to help block the source of melanin and color spots, as well as moisturizing the skin( It really only costs more than 100 yuan
  02
Texture & water oil value
Pressed out is milky white egg white texture, liquidity is very strong, just push open touch will feel a little sticky.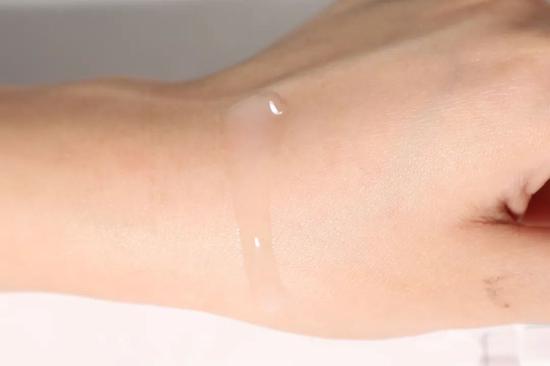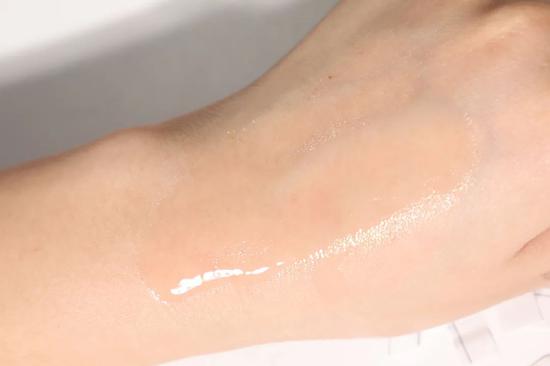 Good ductility, a small pump can be applied to half a face, there is a faint fragrance. After completely pushing away, it's clear and moist. It's very comfortable!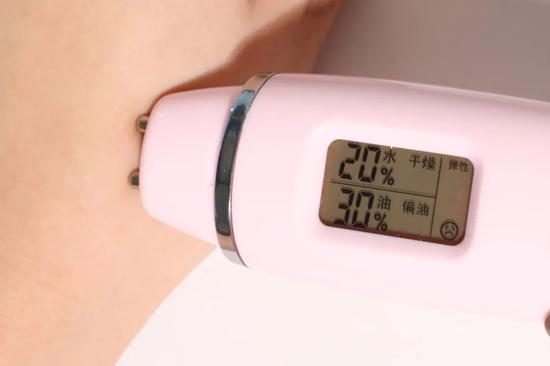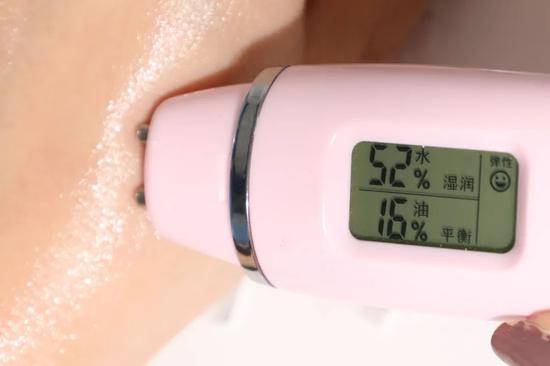 Moisturizing degree is really excellent. To be honest, Xiaobian is skeptical of its price during the whole process of testing it.
  03
Stickiness & skin sensation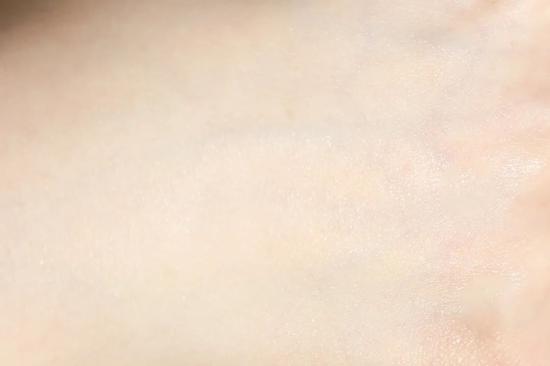 After smearing, the skin looks like a kind of water.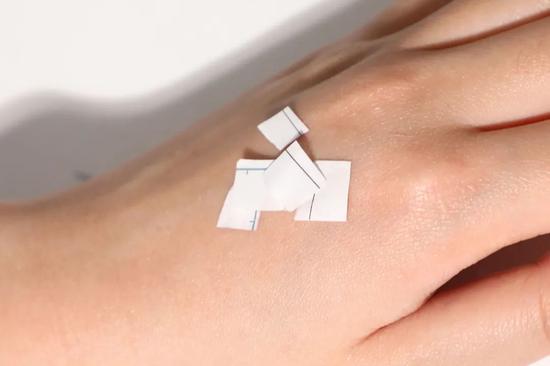 At first, it will be slightly sticky, but it will affect the use of feeling. After the essence is absorbed completely, the skin will feel normal.
  04
Summary
Colleague a's use experience:
There are some pox prints on their faces. This essence has little effect on improving pigment deposition in pox and India.
The ingredients are really mild, and there is no discomfort in the skin during use. The overall brightening effect of the skin is certain, but it belongs to a subtle degree that can be detected by oneself and may not be felt by outsiders.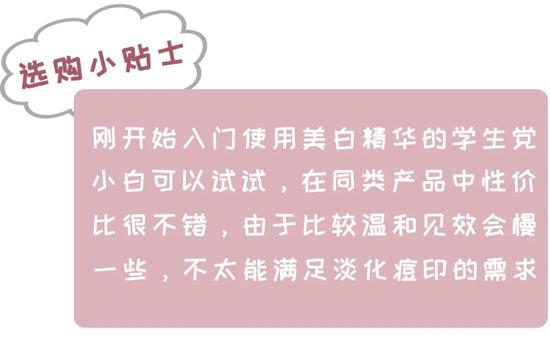 2
CHCEDO black and white dual tube shine essence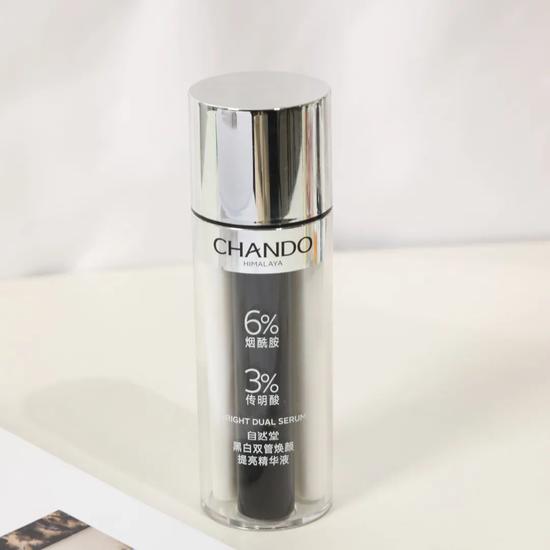 Suitable for all skin types (post ear test is required for use)
Main efficacy: uniform skin color; Reduce the yellow gas; Repair and moisturize
The essence of CHCEDO is quite high. The black and white two tube vacuum flask holds two main ingredients separately, maximally ensuring the activity of the ingredients. The products of double tubes will feel the inexplicable premium, such as CLARINS double extract.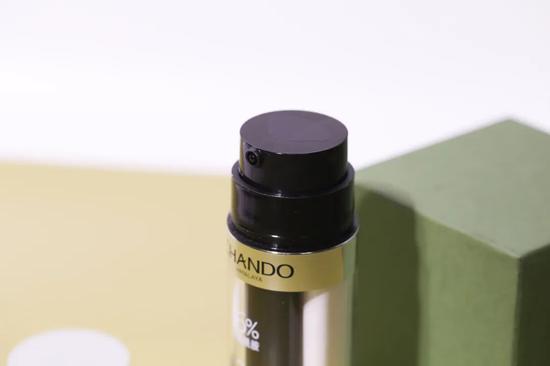 Pump head design, convenient and sanitary, can be a good control of dosage, generally a pump and a half is enough to apply the whole face~
  01
Main components
The main ingredients are 6% nicotinamide and 3% tranexamic acid. Both of them are the leaders in the whitening industry. Nicotinamide is responsible for blocking the transfer of melanocytes to the surface skin, and tranexamic acid inhibits the formation of melanin. They work together to do the whitening work.

Tuyuan beautiful practice
In addition, the moisturizing ingredients such as panthenol, sodium hyaluronate and allantoin are added to reconcile the discomfort of nicotinamide and tranexamic acid for skin drying and relieve the symptoms of intolerance( For babies who have just been exposed to nicotinamide, it is recommended to test it behind the ear first ~)
  02
Texture&
Water oil value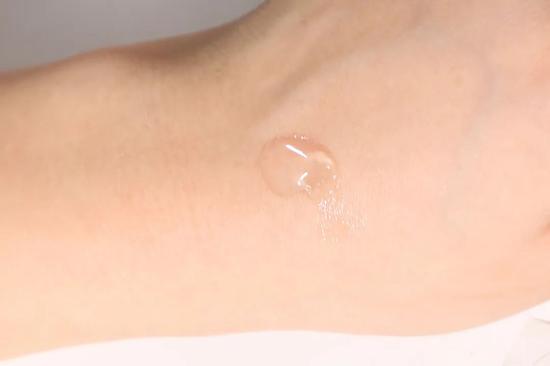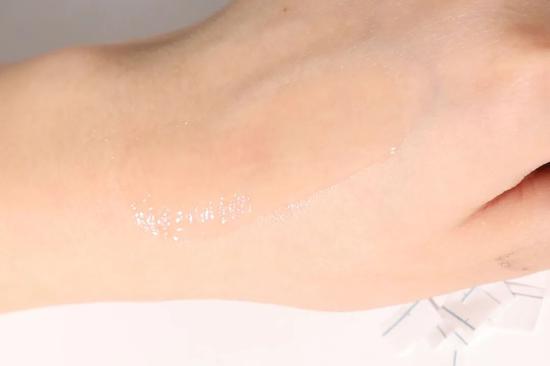 The transparent nicotinamide is wrapped with white tranexamic acid, which has the visual sense of a poached egg and looks very durable~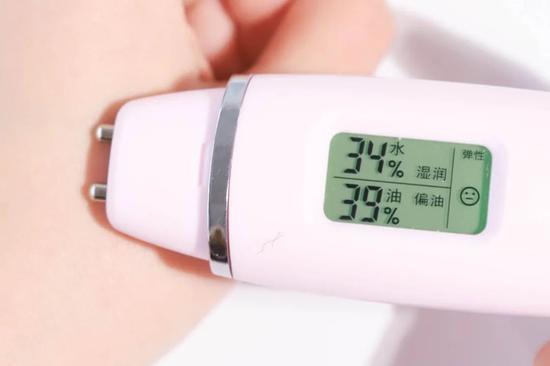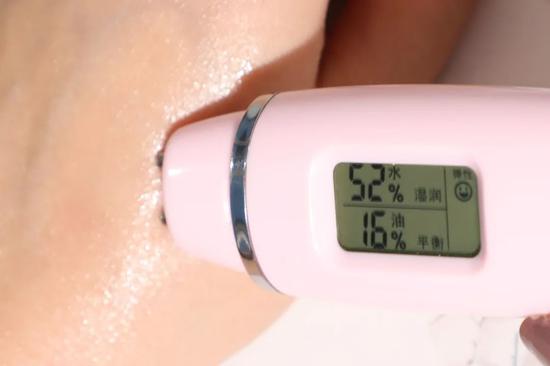 It has moderate fluidity, fresh and refreshing when pushed away, light and non greasy. It can quickly fill the skin, soft and tender as if you are full of water, and will not rub mud with subsequent skin care products.
  03
Stickiness & skin sensation
This kind of full gloss really makes people feel like the skin brightens up instantly (of course, it's impossible to insist on using it), but the skin state after applying it is really delicate and glossy~
It's OK to stick up three pieces of paper. You should know that the avocado water emulsion (a set of water emulsion with refreshing skin feeling) on Xiaobian's hand doesn't stick to one piece.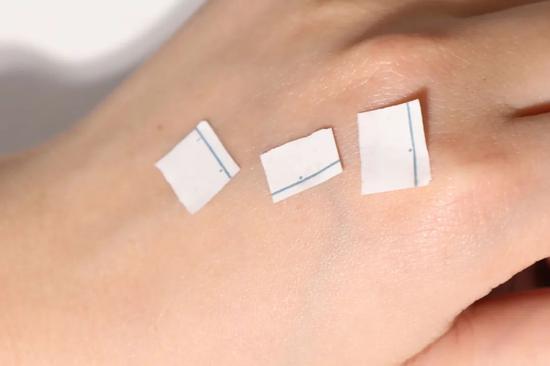 04
Summary
Colleague B's use experience:
As a new media social animal who faces the computer for a long time every day, even if he doesn't bask in the sun, his face is too dark and yellow after a day's work. In addition, he often stays up late for revenge, so it's no surprise that he has acne.
The essence of this bottle is very effective on the new pox print on my face. That's why I stay up late The corners of the mouth and the T area have been adjusted slowly, and the plain appearance is not bad. In short, the details are very good, moisturizing effect is also excellent, belongs to moisten the quiet and intimate essence.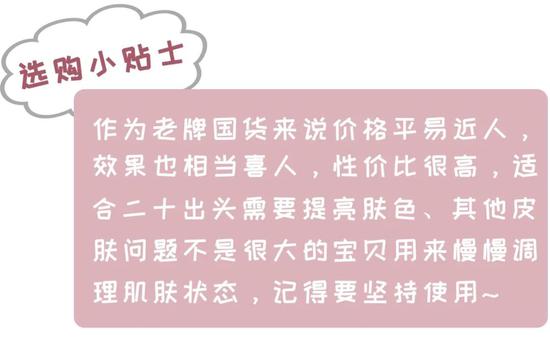 3
Olay light spot bottle prox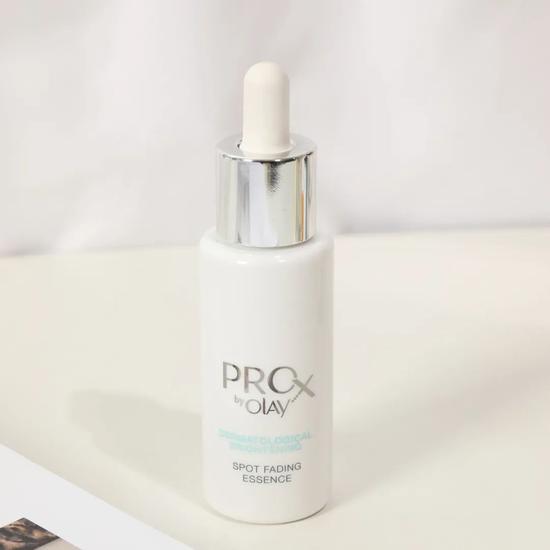 Suitable skin type: oily skin, mixed skin (post ear test is required for use)
Main efficacy: lighten acne and color spots, and brighten skin tone
The Olay family's white bottle series are all on the list. This time, what Amway gives you is the advanced version of light sensitive white bottle – Olay prox formula white bottle.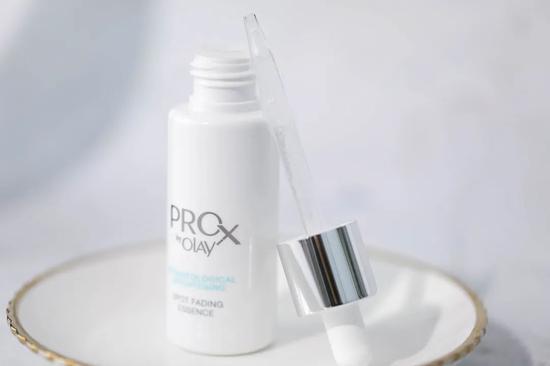 Small white bottle is mainly aimed at removing yellowish and even skin color, while prox will focus on the solution of blemishes such as pockmarks and color spots~
  01
Main components
The combination of Olay's trump card combination sepiwhite + 5% nicotinamide (3%) in prox vial can enhance the permeability of ingredients and effectively block the transfer of melanin.
Check the main ingredients of the product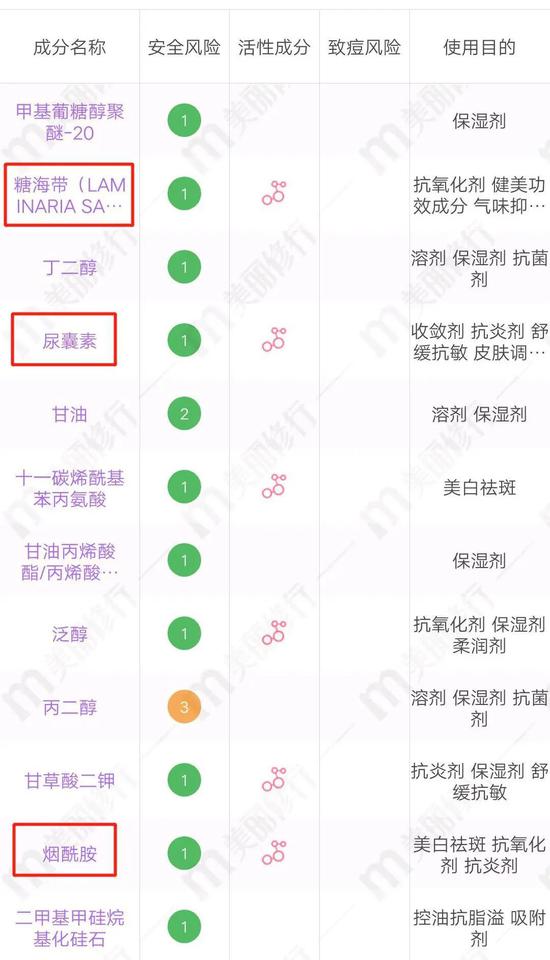 Tuyuan beautiful practice
In addition, the added sugar kelp extract can effectively inhibit the formation of melanin, cooperate with allantoin and Panthenol to relieve skin condition, and is indeed the prox of small white bottle in composition configuration~
  02
Texture & water oil value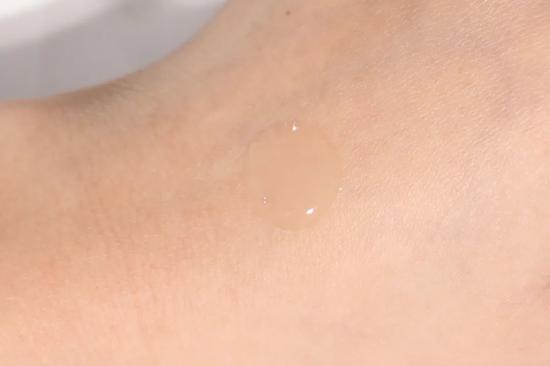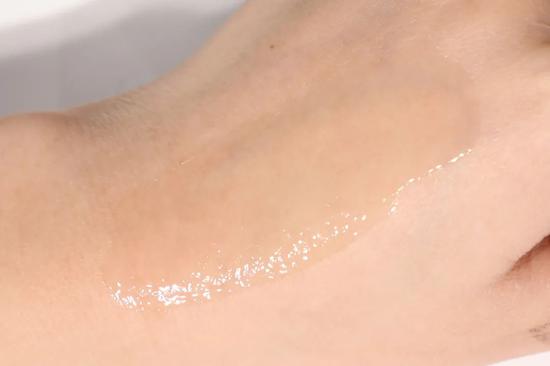 The semitransparent egg white texture will be a little thick than the light white bottle, but it does not affect its ductility. The essence of the cream is pushed to the absorption water and the value rises straight, and it is not greasy.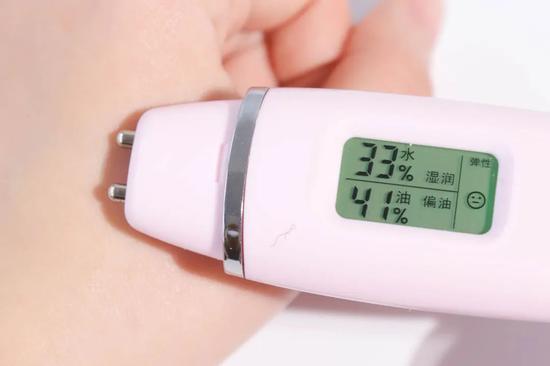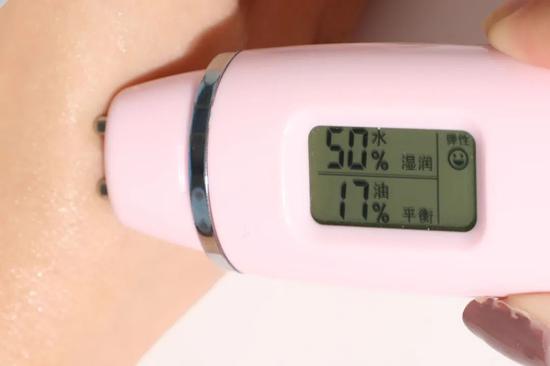 Oil control effect is more powerful, dry skin baby use remember to do a good job in moisturizing~
  03
Stickiness & skin sensation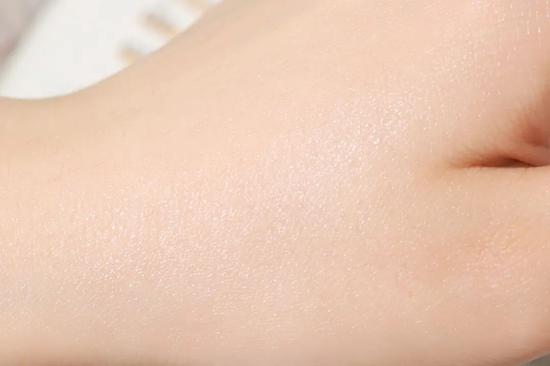 It can be completely absorbed without repeated massage. After absorption, the feeling of moisture on the back of the hand is not very strong, but it can be clearly seen that it is much smoother and softer.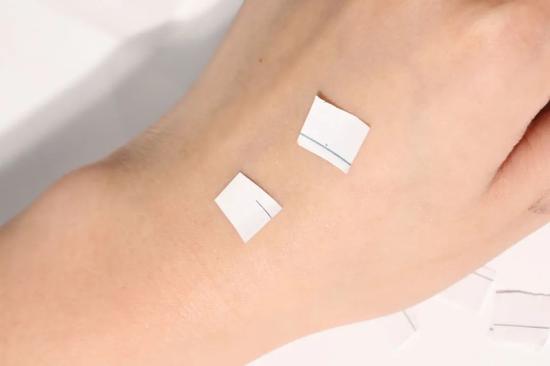 Stick up two pieces of scattered small pieces of paper, skin feeling fresh, not greasy, very to most people's appetite!
  04
Comments
Colleague C's use experience:
At the beginning, I also used the light sensitive white bottle. After the transition, I changed this formula. In the past month or so, the pockmarks on my forehead and cheeks have obviously faded a lot. Sometimes there will be rubbing mud, as long as you don't deliberately rub your face, you can avoid this situation, which is acceptable.
With the improvement of the overall color, the effect of oil control is really good. It is not oily at all. Dry and dull light raises the complexion and helps me save the oil field.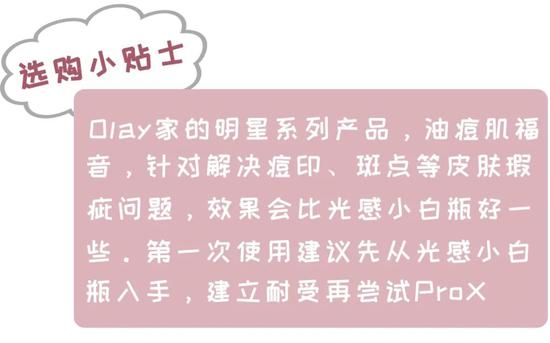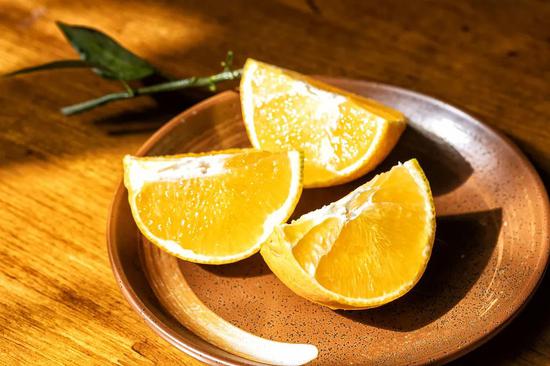 VC
In the skin care industry, \
However, the structure of vitamin C is unstable, which makes it easy to lose its activity, so the packaging design is generally kept away from light; Moreover, pure vitamin C is more stimulating, so it is more likely to choose vitamin C derivatives as alternatives; Finally, sun protection during the day should be done well~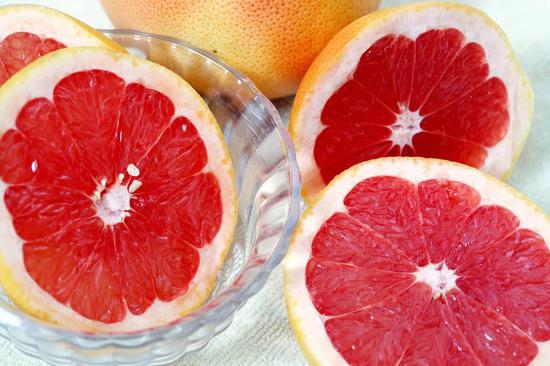 1
City doctor 377VC shining essence
Suitable for all skin types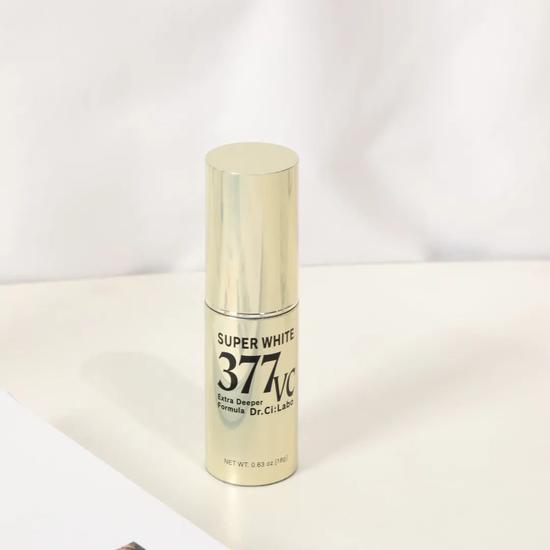 Main efficacy: lighten the spots and marks; Brighten skin tone
When it comes to Dr. Cheng ye, we all know that its pores are convergent, and this bottle of 377VC essence is also a star product that is popular with strength. Don't look at a small bottle. The W377 contained in it is a powerful medicine for whitening.
  01
Main components
I don't know if you have found that the common point of all whitening ingredients is to inhibit and block melanin, and the most effective way to inhibit melanin is to inhibit arginase. Therefore, whether nicotinamide or vitamin C, or arbutin or kojic acid, its essential principle is to produce black by inhibiting the enzyme of L-arginine.
The W377, also known as phenylethyl metadiphenol, contained in Dr. ichino, has the ability to resist oxidation and prevent melanin synthesis, so one person has to shoulder the burden of the family.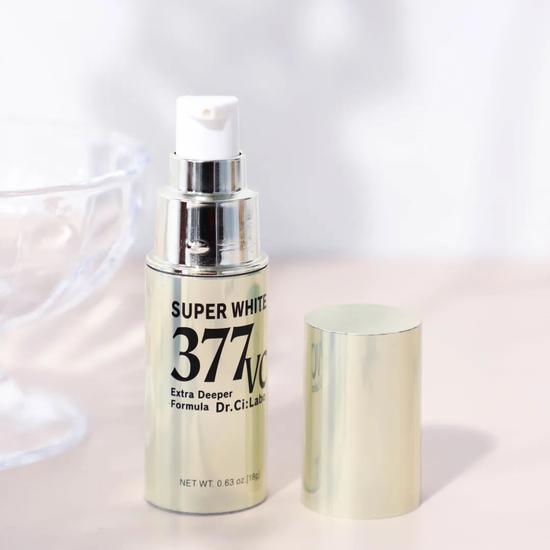 Check the main ingredients of the product
Tuyuan beautiful practice

In order to give full play to the effect, the derivatives of vitamin A and vitamin C were added to further improve the stability and permeability of W377; Many people can't help but worry about the tolerance of such a powerful medicine. It contains red myrrh alcohol and other plant extracts, which can effectively neutralize the skin irritation and ensure mild whitening~
  02
Texture & water oil value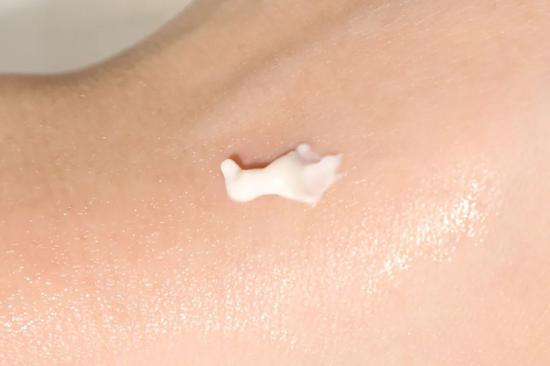 This cream has special texture, white cream, refreshing and moisturizing. It is very good to push away. There will be no burden on summer skin.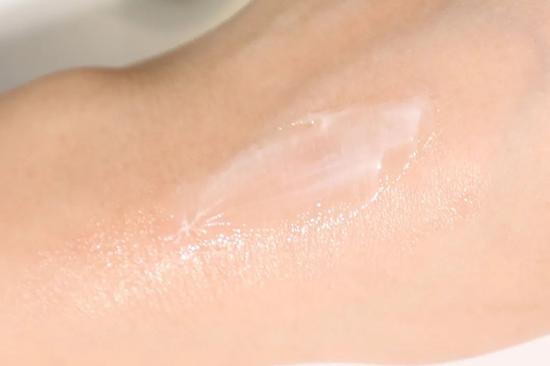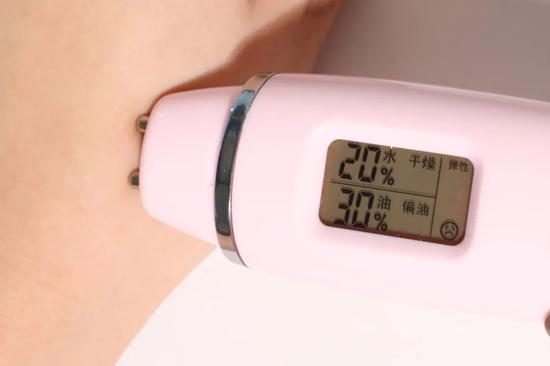 It can be seen that its water oil value control is very good, compared with nicotinamide oil control
The essence of this essence should be more pleasing to dry skin.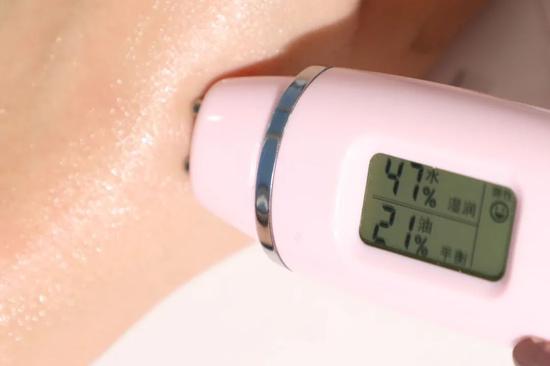 03
Stickiness & skin sensation
At a glance, you can feel that your feet are moistened. You don't have to worry about being pulled out. Your face is moistened enough, but it's not greasy. You won't rub mud!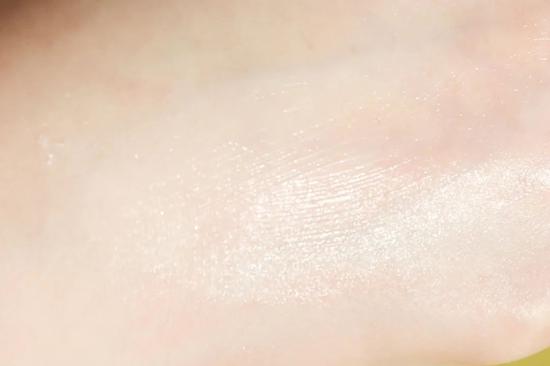 04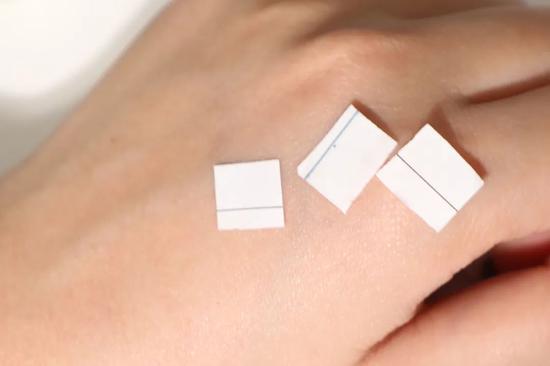 Comments
Colleague D's use experience:
Oily skin, there will be some sunburn on the face, from time to time will take two acne, but also cheap hand pick, so acne and sunburn is my heart. Acne will wait until it is completely good before smearing Xiaoyin (swelling, broken skin position remember to avoid).
Every time 1.5 ~ 2 pump is enough for the whole face, for acne imprint parts will use a little more focus on the smear, the face does not pull dry, nor spicy eyes, nearly a month from the inside of the skin gloss is not a bit improved (Maodou witness!)
  2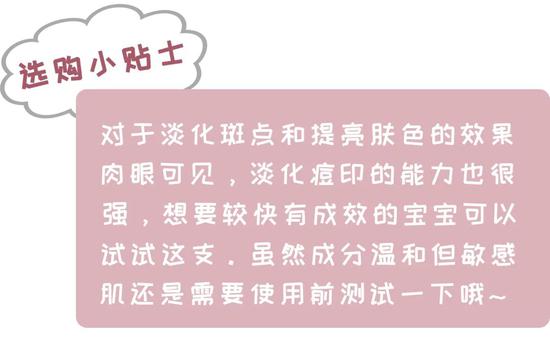 Ke Yan's skin lightening spot essence
Suitable for all skin types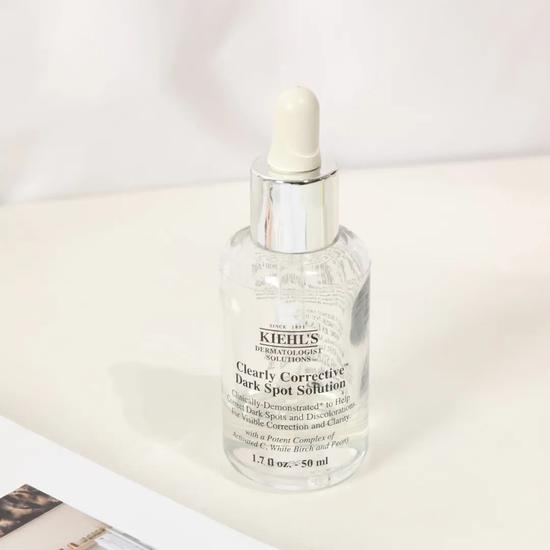 Main efficacy: repair and moisturize; Uniform skin color, light spots
Keyan's small white bottle is for her own use. One bottle can be used for about three months. This bottle is almost empty in hand. Hahaha~
The simplicity and indifference of all transparent packaging is my tone, and it also breaks the stereotype that vitamin C is afraid of light.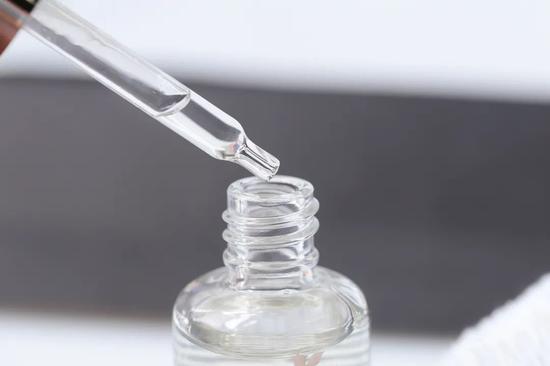 01
Main components
The classical active vitamin C is a derivative of vitamin C, which is more stable in structure and does not decompose when exposed to light, so the effect will be better. It can inhibit the formation of melanin and reduce the melanin transfer at the same time;
Tuyuan beautiful practice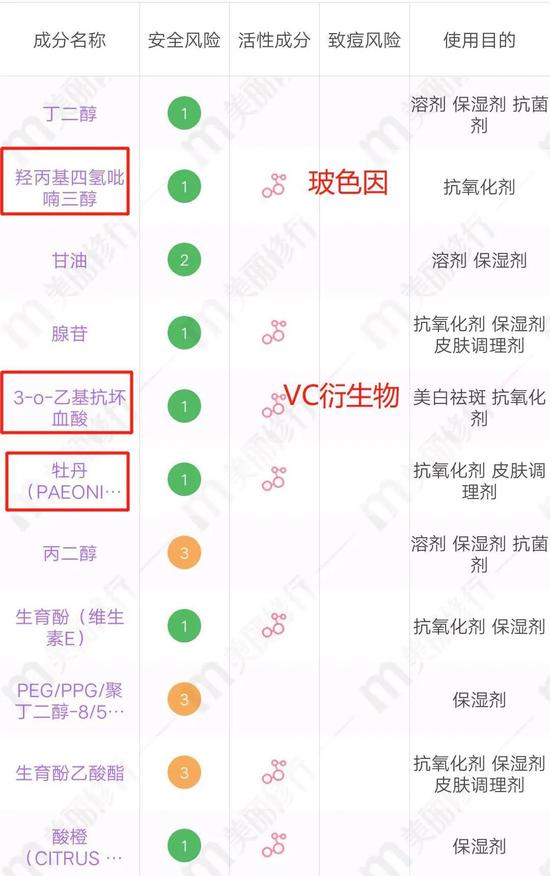 It is a good mobile phone to protect the old and the elder. It seems that the products are very alert, whitening, moisturizing and moisturizing.
  02
Texture & water oil value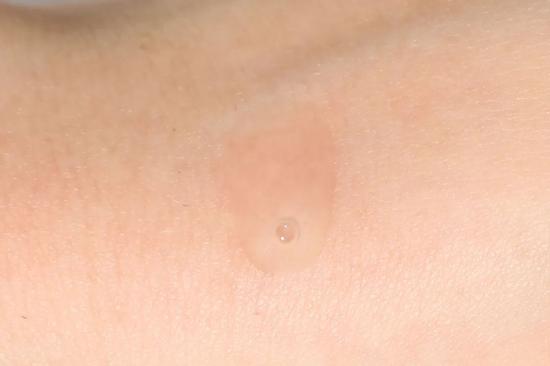 It's a colorless transparent liquid with strong fluidity, which can be easily pushed away.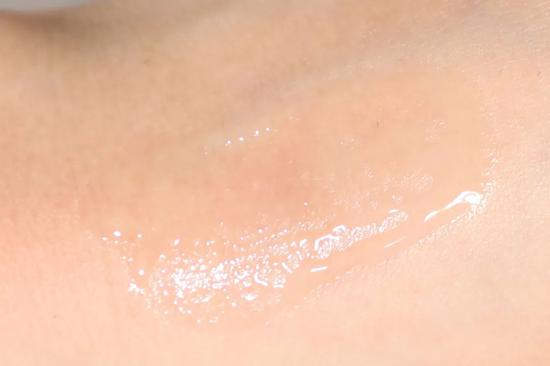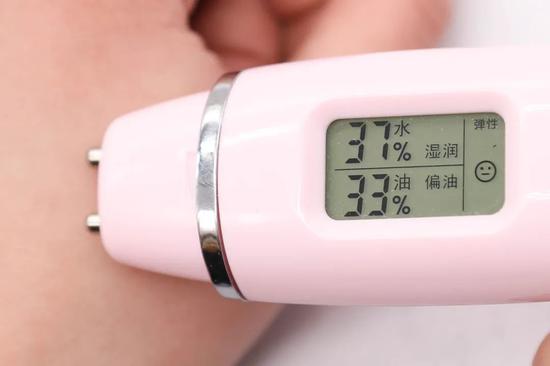 Oil control and moisturizing is a good hand, more suitable for the use of spring and summer season, super Naisi for oily skin girl~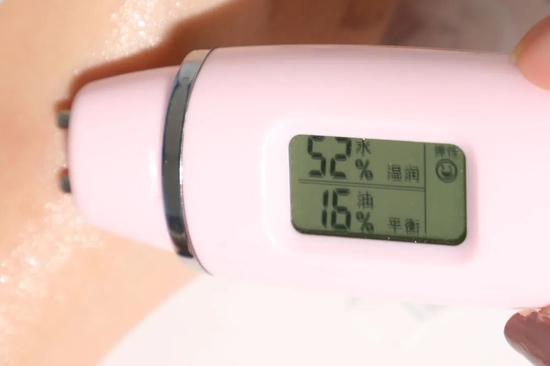 03
Stickiness & skin sensation
Hey, one of the advantages of this essence is that it absorbs too fast. The goose is because it absorbs too quickly. Every time the soybean is not coated enough, it can not help to wipe it up a few times (so it takes only three months to get rid of it.)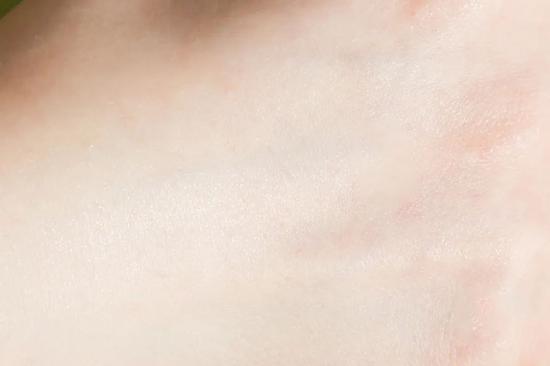 It's clear, refreshing and not greasy at all. There's no burden on follow-up skin care. It's easy to store, and it doesn't need to avoid light. It's very suitable for people like me who don't have a brain when I use it up~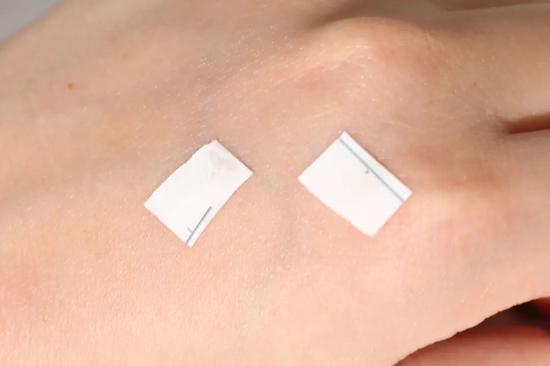 04
Comments
Experience:
I'm mainly old acne and dark complexion. For a while, I was in bad condition and had a lot of acne on both sides of my cheek. In addition, I had two more on my forehead and chin from time to time during my aunt's period. Can you understand that mood!
The essence of Ke Yan's bottle is very good for the new pox print. It improves slowly. It's much lighter to run out of a bottle of skin. It won't feel dark yellow, but it's not as white as it really is, or it needs to be continued.
  3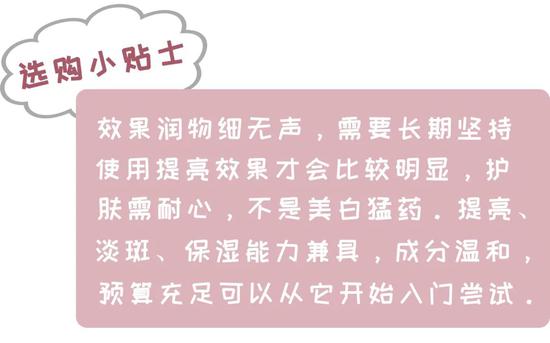 Clinique VC ampoule essence
Suitable for all skin types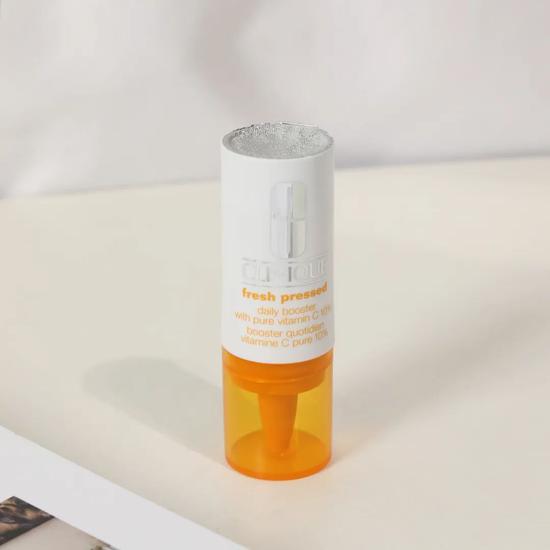 Main efficacy: antioxidant; Uniform skin color; Delicate skin
Clinique VC ampoules are really hot. The strong wind makes everyone itch. However, the price of Hong Kong real is a little expensive. It takes seven days for a small bottle and four bottles for a set. That is to say, it costs nearly 600 yuan a month to maintain beauty.
In order to maintain the activity of VC, its freeze-dried powder and essence are stored separately, then mix and shake well when used.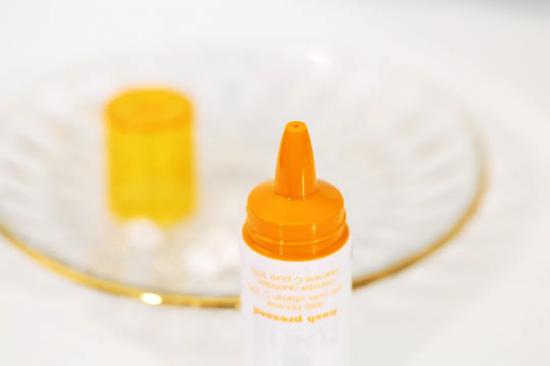 01
Main components
Don't see don't know, a look startled, suddenly a little understand why it is more expensive. In addition to 10% fresh VC, there are many other ingredients.
Tuyuan beautiful practice

Sunflower, barley seeds and other plant extracts, trace salicylic acid, caffeine and peptides, inhibit melanin and promote collagen synthesis, and are the elder brother who wants to whiten and resist old age.
  02
Texture & water oil value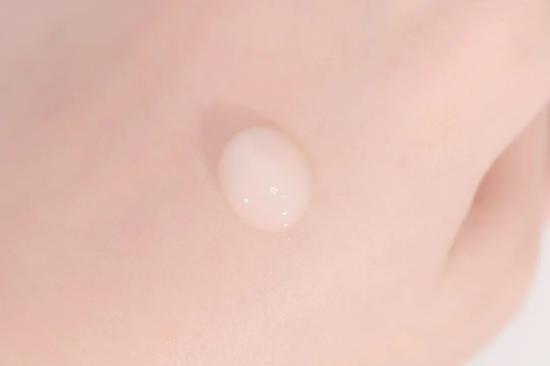 Slightly viscous white emulsion texture, should pay attention to dosage, ductility is strong, sometimes too many may not be used to absorb.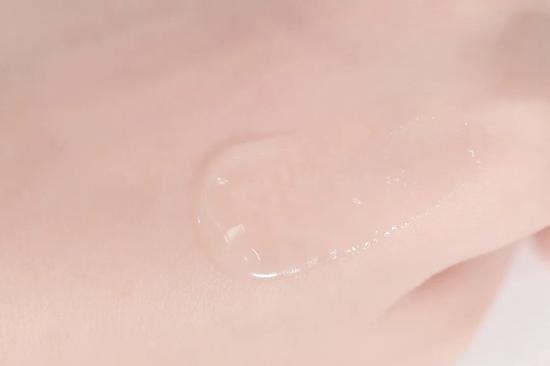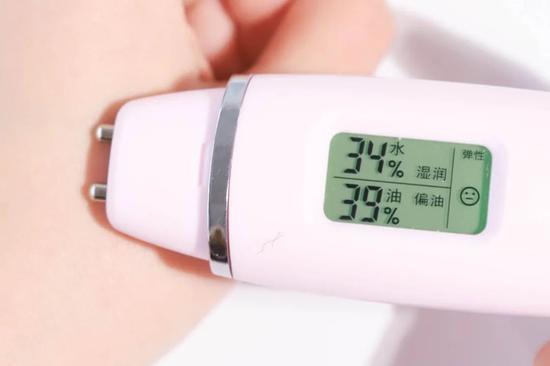 Moisturizing is really strong. It's up to 57% directly, and it's worth adding so many moisturizing ingredients.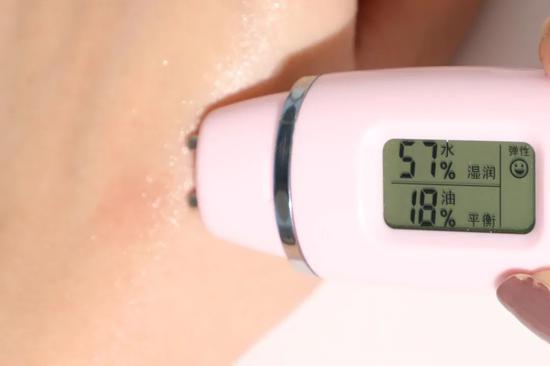 03
Stickiness & skin sensation
Not blowing black, this VC essence is indeed thicker and absorbs relatively slowly.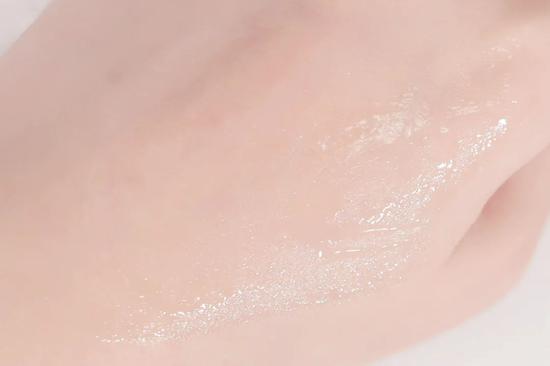 Many people reaction will have rub mud phenomenon, must remember to massage to fully absorb after superimposing follow-up skin care!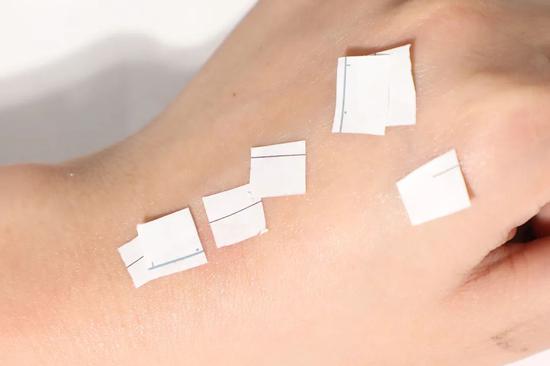 04
Summary
Colleague e's use experience:
The effect of brightening skin color is very excellent. The effect of removing the Yellow effect of staying up late can really be effective in a short time. It is very suitable for being used as the essence of first aid. For delicate pores also have a set, use down skin feeling obviously smooth, a small bottle after opening remember to use up in seven days.
  4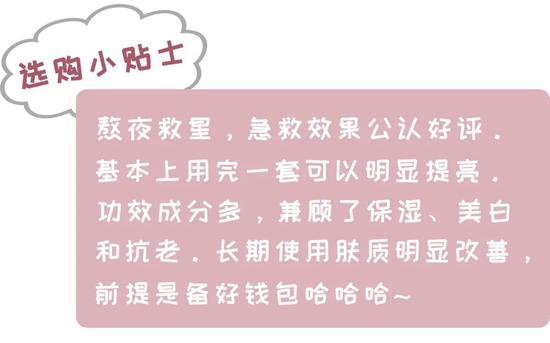 CF day essence
Suitable for: oily and mixed skin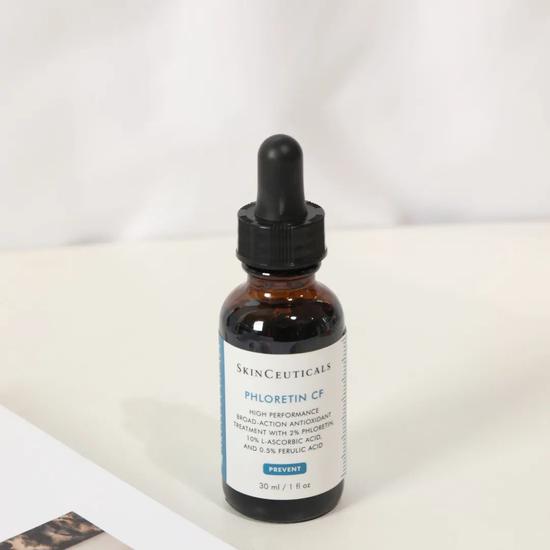 Main efficacy: antioxidant, brightening
Finally, the beauty of the press can be introduced.
The essence of this bottle is anti oxidant and skin color is uneven. It's just a little expensive bottle. Poor girls are more painful. Hahaha.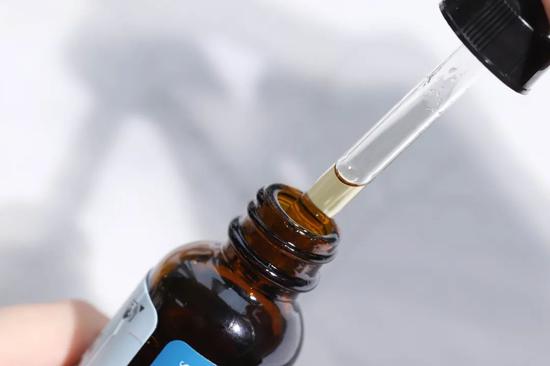 01
Main components
The main ingredients of CF essence are ferulic acid, root bark and vitamin C. Phloretin is mainly distributed in the peel and root bark of juicy fruits such as apples and pears. It can not only resist oxidation and inhibit oil secretion, but also inhibit the activity of melanocytes and tyrosinase, so as to reduce melanin production and balance whitening and antioxidation.
Ferulic acid can neutralize free radicals and synergistically enhance the antioxidant activity
The antioxidative effect of phloretin and vitamin C was stronger. Note that this is the essence of day, and it needs to be used during the day.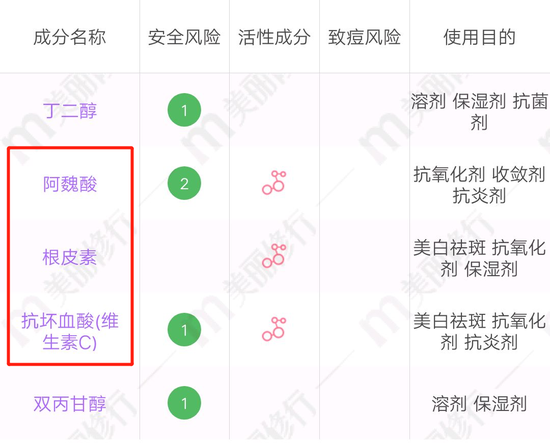 02
Texture & water oil value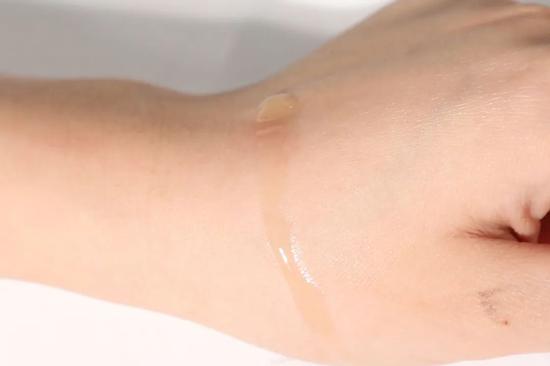 Light brown transparent liquid, strong liquidity, generally used in toner, massage a few easy to absorb.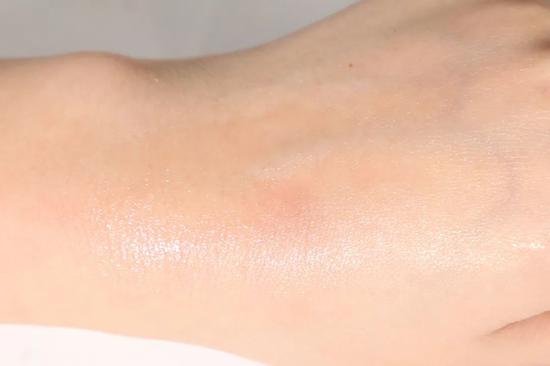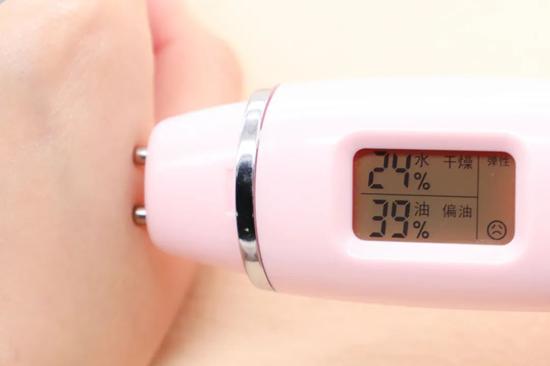 Water oil value belongs to the ideal skin feeling state. In fact, it is not very skin type, but if it has to be divided, it is relatively more suitable for oily skin and mixed oily skin~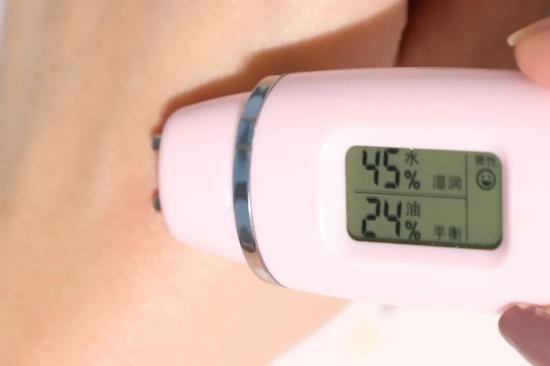 03
Stickiness & skin sensation
This skin feels really refreshing and absorbs quickly. The paradox is… Although it's absorbed, it's a little sticky on the touch, but it's not the sticky feeling that we can't absorb in our imagination.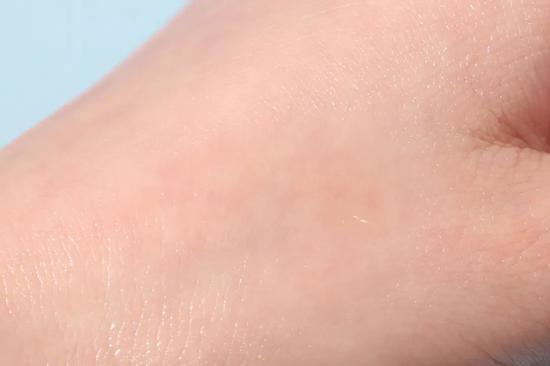 It's just slightly sticky. You know, all skin care products with good moisturizing effect will have this feeling more or less now, so don't be stubborn. It's the most important to have effect!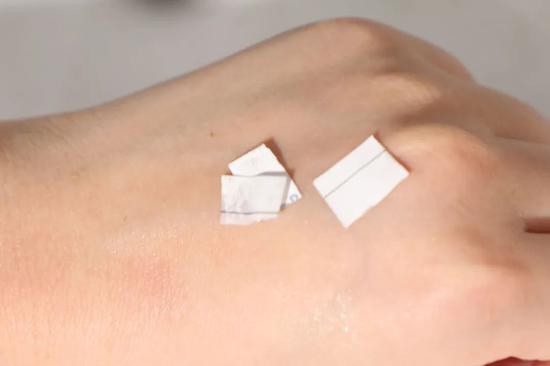 04
Summary
Colleague F's use experience:
CF anti-oxidation and sunscreen make me smile in front of the sun again. My skin feels like crying. I have no burden. After using a whole bottle of water, my skin is shiny and white. The darkness of new media girls is swept away. I also need to buy some earth!
Therefore, a test of each player's ability is good, not the essence of lightning protection, but the price and ability are different, can be selected on demand.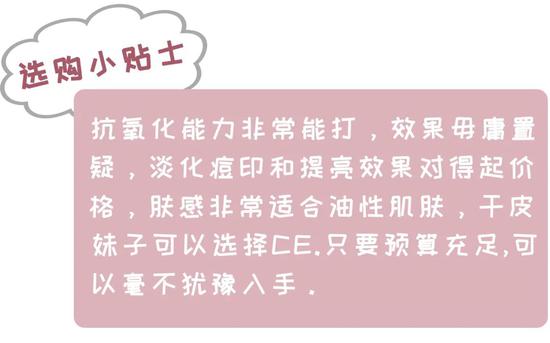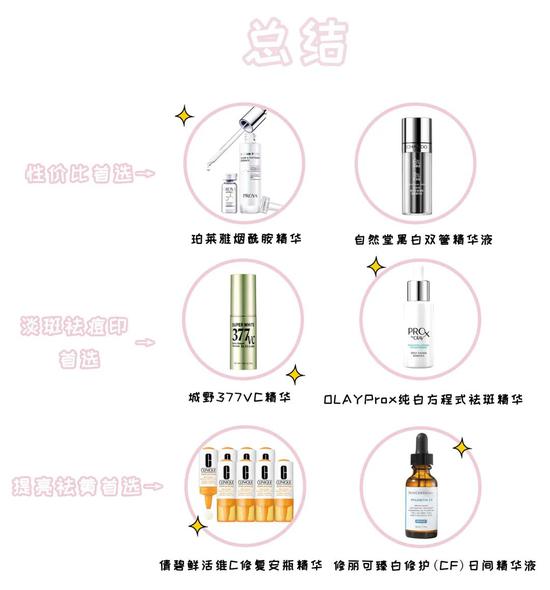 Generally speaking, most of the whitening essence has been done well. In addition to brightening the skin, they will take into account moisturizing, repairing or anti aging. Like Li Xiu, this kind of price is slightly more expensive and naturally has some originality.

In the scope of their ability, according to the skin condition to choose suitable for their own, cost-effective skin care products is the best, I hope you can follow the evaluation of Xiaobian together to buy not stepping on thunder!