Source: WeChat girl's official account
Original title: Saturday's evaluation day! Don't wash your face with a wet and dirty towel
Author: 77
Hehe, it's spring. It's not far away from the change of seasons! Of course, as a \
Nah, I believe many of my friends think that using facial wipes, which consume a lot of money, is wasteful and unnecessary. We should talk about it before we start the evaluation~
  1。 Why use a washcloth?
Hehe, it's not difficult to explain why we need to use a facial towel. It's because the towel is more likely to be targeted by dirty things. Especially in a humid environment, mites and bacteria like to come to the door, increasing the risk of acne.

And the washcloth belongs to you, it is dry, let dirty things less hiding place ~ plus one-time use, also very convenient, especially when going out. Moreover, to buy a cotton towel also have dozens of pieces, and a package of facial towel price difference. Anyway, the towel needs to be changed frequently. Why don't we use more convenient and hygienic washcloth?
  2。 What is the material of washcloth, can you hurt the skin?
People are very concerned about whether the washcloth will hurt the skin. After all, the hygiene is well done. As a result, our delicate face is hurt by it. Is it not worth the loss?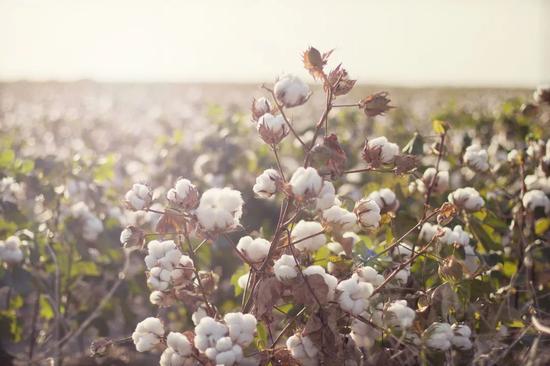 Cotton
In fact, you don't have to worry too much about this, because the main material of facial towel is mostly cotton fiber in cotton, which is very skin friendly, and you don't have to worry too much about sensitive muscles. And you think, a lot of our underwear are not cotton products~
  3。 Isn't it too environmentally friendly to use a washcloth?
Hey, hey, I'd like to praise those who think of this problem first. It's really good to have a heart that loves mother earth! However, as mentioned earlier, cotton is the main material for washcloth, which is an annual cash crop. The more you use it, the greater the value it brings. Haha ~ moreover, cotton is naturally degradable, so why not protect the environment~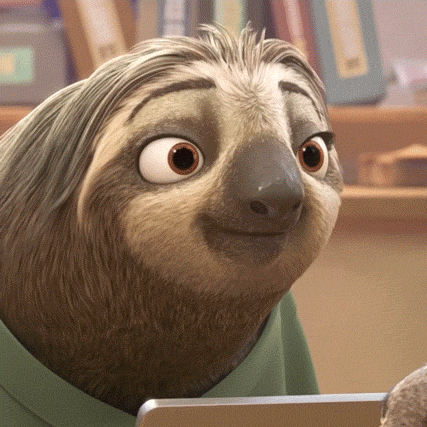 Speaking of this, are you relieved? Let's take a look at today's washcloth evaluation. As usual, let's take a group photo first. Do you want to know the money used by rich women~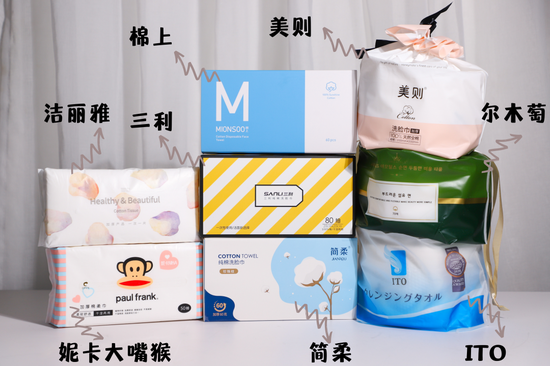 In order to save the time of the big guys, let's put today's evaluation dimension here. If you want to see which one, you can slide there and have a close look~
Evaluation dimension
Single chip price
Packaging
Comparison of details
Water absorption
Wet water flexibility
Thickness comparison
Feeling of face use
OK, let's start now~
Single price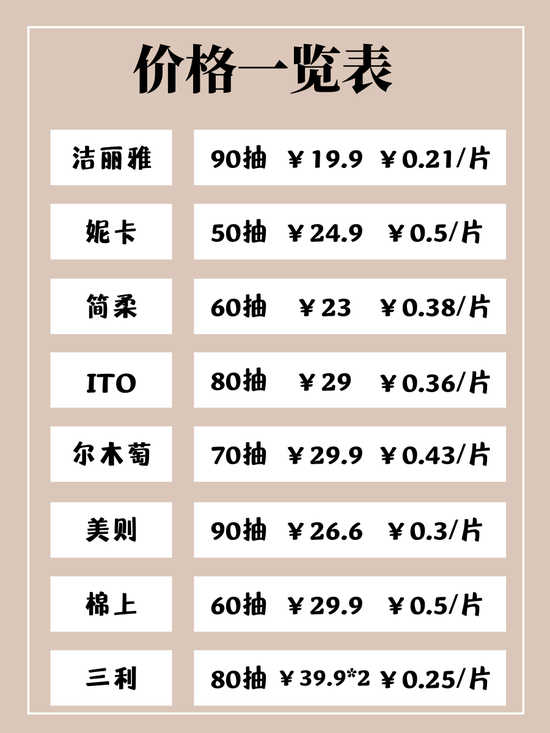 There are not a few people who pay attention to the price of disposable consumables such as facial wipes. So, I sorted out the price list of facial wipes (please call me 7). Among the 8 models, the cheapest one is jieliya. Don't tell me to start with it. Ha ha! The second is the three benefits and the beauty. In fact, the overall cost performance is pretty good, the facial towel is not as expensive as expected~
Price comparison results
Jieliya > Sanli > meize > ITO > Jianrou > ermugou > Mianshang = Nika
Packaging
After all, the washcloth is our daily must-have dengxi, and its packaging has a direct impact on the feeling of using the face control. Let's have a look~
Reel packaging
As the name suggests, the roll packaging is to roll the washcloth into a roll, put it in a bag like a purse, and then tie it with a drawstring to close the mouth. Today, there are three types of this packaging. Let's taste the \
As far as I'm concerned, I prefer Ermu grape because its paper is the best one among the three. It doesn't take much effort to wash my face. And its packaging is also the most impressive to me ~ congratulations on the successful debut of Ermu grape into the \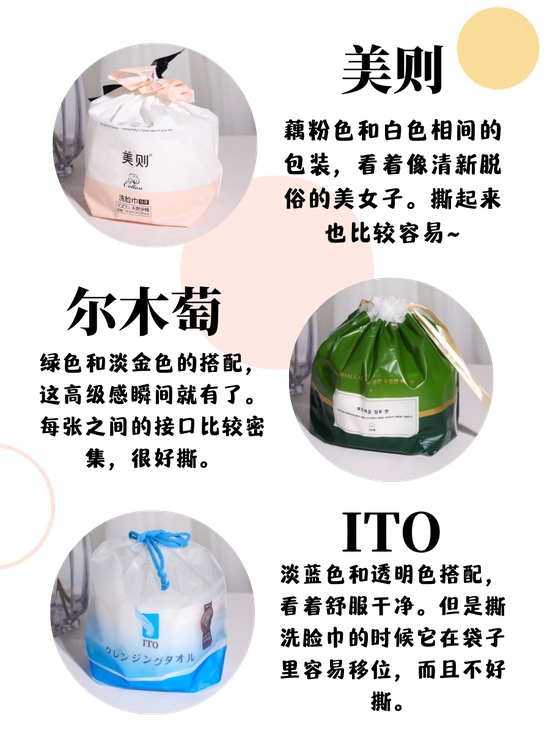 Tear contrast
Er Mu grape > meize > ITO
Paper extraction packaging
Although in addition to drum packaging, the rest are extractive packaging, but I found that there are still differences between paper packaging and plastic packaging. Now let me talk about it in detail~
Jian Rou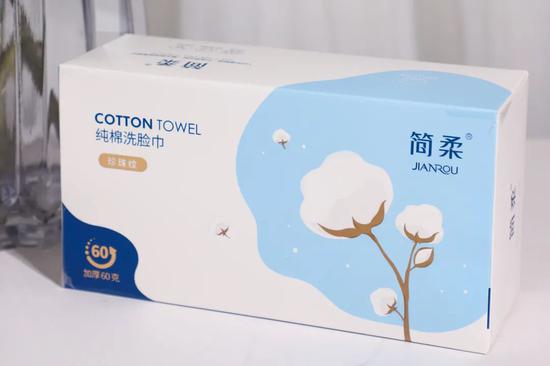 First of all, Jianrou is very good. It's the way of opening and closing up and down. What's more attentive is that it has designed two layers. The washcloth is folded on both sides and placed in the box, which avoids taking out the previous one and bringing out the latter one. It's more hygienic.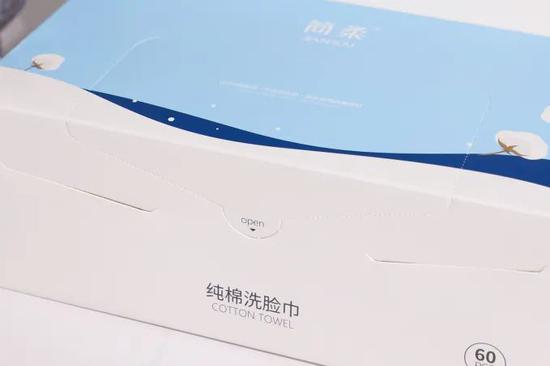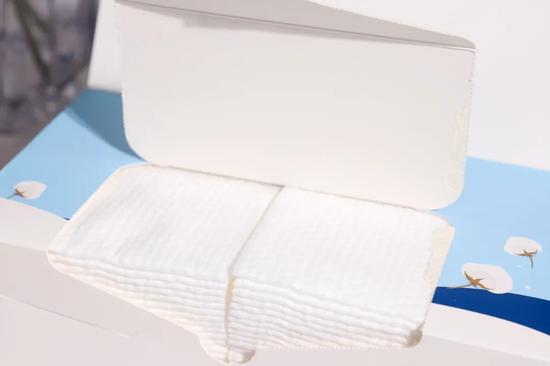 On cotton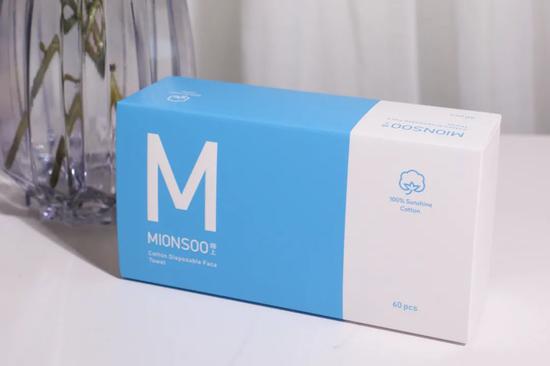 Cotton washcloth outer layer is also open and close packaging, anti dust is very good. After opening the outermost layer, the inside is like the drawing paper we usually use. It is designed to tear from the top to extract from the outside. This is a little inconvenient. The first one is used up, and the second one comes out immediately. Then the cover is pressed down. Well, every time I use a wrinkled washcloth~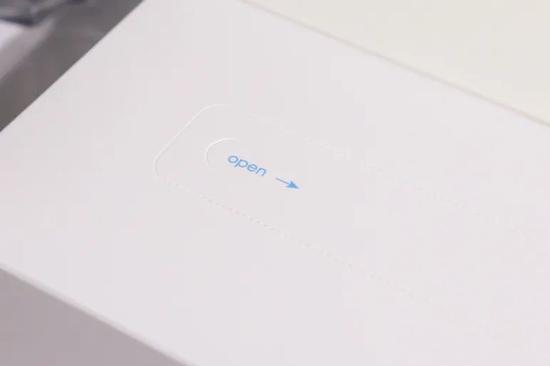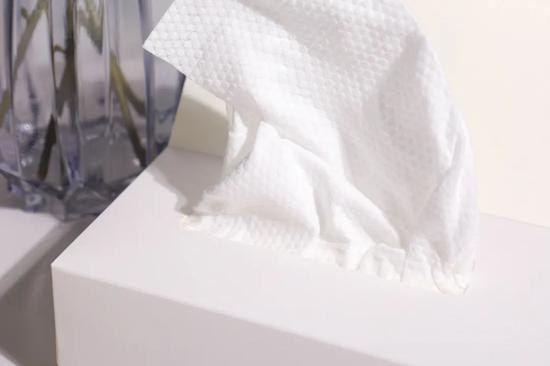 Sanli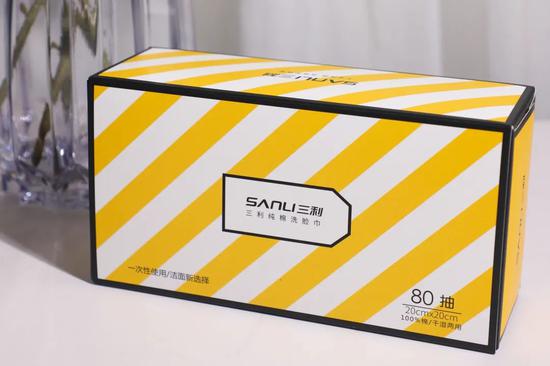 The packaging of Sanli's washcloth is similar to that of cotton except for its color. Comparatively speaking, its outer socket is not as deep as that on the cotton, and it is not very firm when it is used up and closed.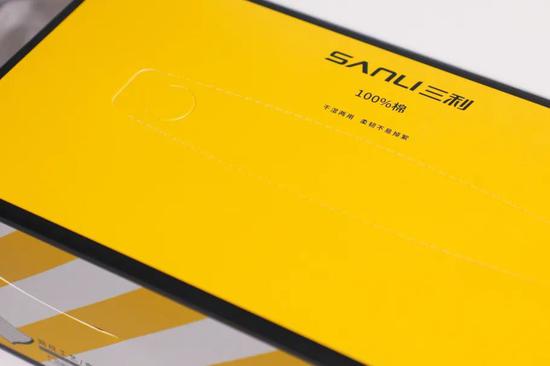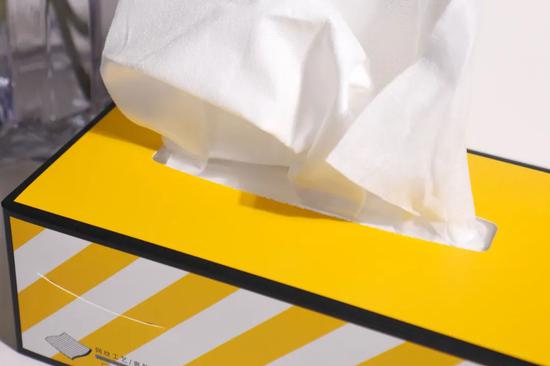 Comparison of convenience
Jianrou > Mianshang > Sanli
Plastic material extraction packaging
After that, let's talk about plastic packaging~
Jieliya
The first one is jieliya. It's a paper drawing design, with an opening at the top, and then a facial towel can be drawn from it. I think it's very convenient, but the problem is that the former one will bring out the latter one. The washcloth will be directly exposed. So, if you take a fancy to this towel, don't put it in the wet places like the bathroom~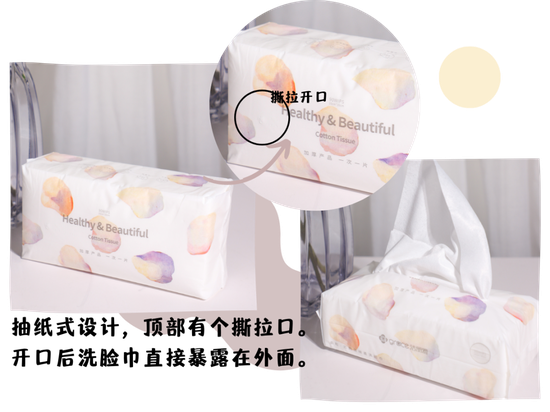 Nika
Another one, Nika
It is this kind of design. The difference is that its tear opening is pasted with adhesive tape. Is this one taken out and then put in the back and tape it on? But the tape is not strong, most people use it will tear it off directly. Therefore, this model should also avoid moisture~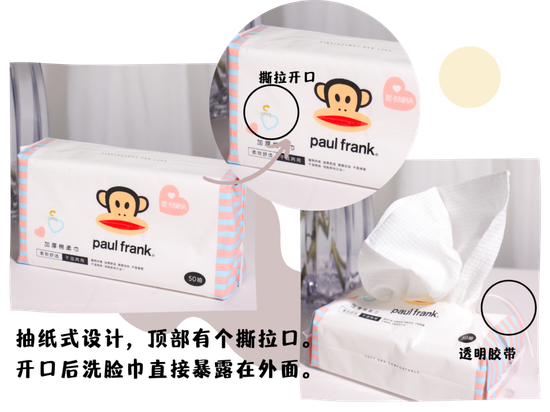 Evaluation results
They are similar in packaging design, but I don't like them very much. Let's say goodbye to them first~
Comparison of details
OK, after looking at the package and price, let's take a look at the details of these facial wipes. I'll show the lines of these washcloths one by one, and then tear them open to see if they're firm or not!
Pearl pattern
Simple and soft
Small pearl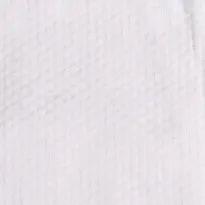 Easy to tear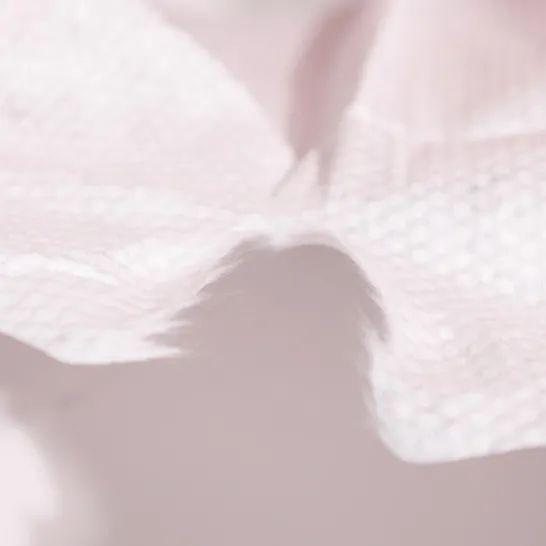 ↓ ITO↓
Big Pearl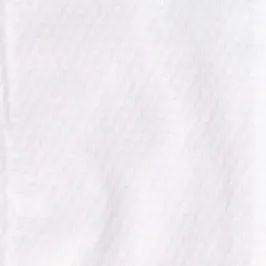 Easy to tear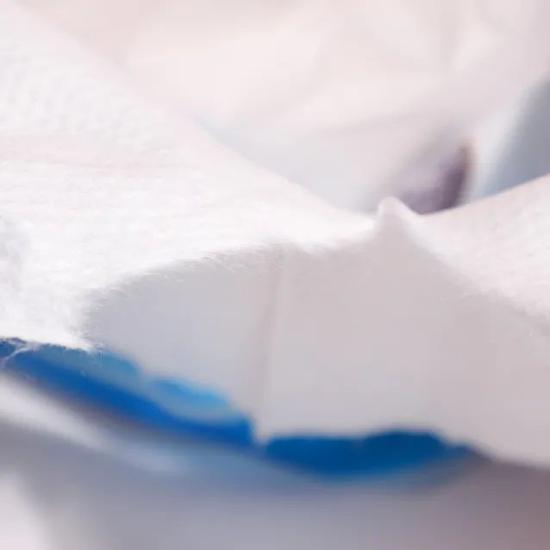 Beauty is beauty
Big Pearl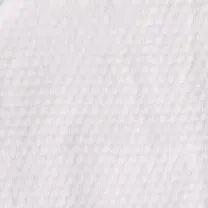 Easy to tear and flocculent
On cotton
Pearl grain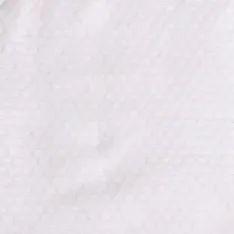 It's hard to tear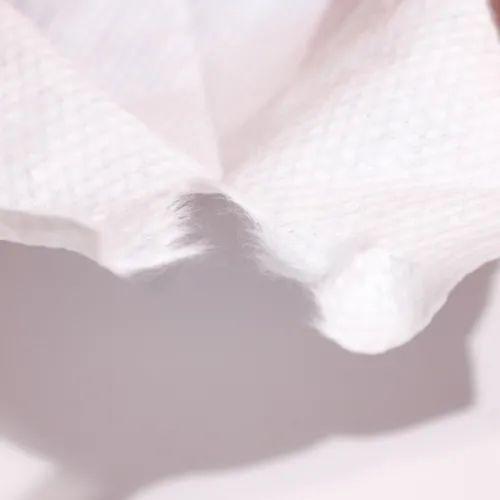 I used to use pearl grain more, because this kind of grain is thick, which makes people feel that it is not easy to damage, but it is not the case. Because of its dense texture, the internal structure is not tight, compared with other kinds of texture, it is easier to tear.
Plain
Jieliya
Plain weave It's hard to tear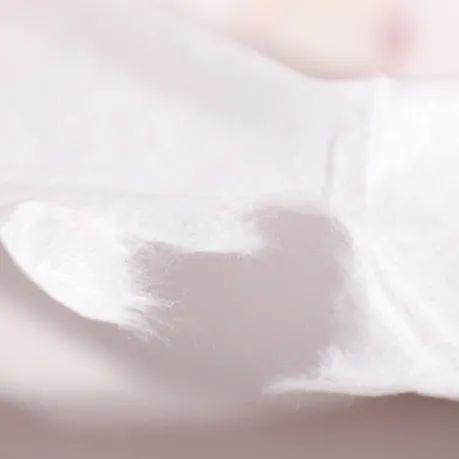 Through this evaluation, we found that plain cloth is more realistic. They're not that thick, but they're very soft. And the structure is compact, unless you use strong air to pull it, otherwise it is not easy to damage (I would not say that when shooting this is to find a photographer to tear it!).
● f pattern & mesh pattern
(Nika)
F-pattern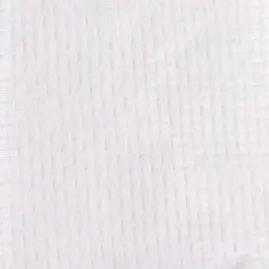 Easy to tear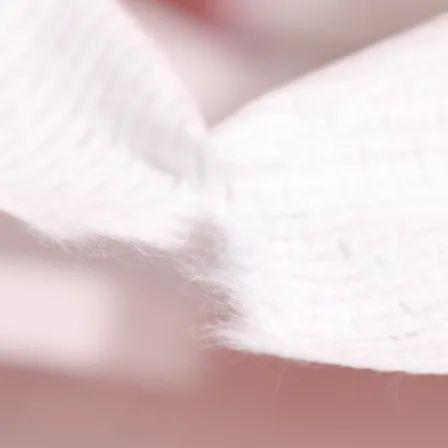 Here's your wine
F-pattern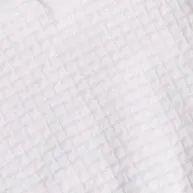 Easy to tear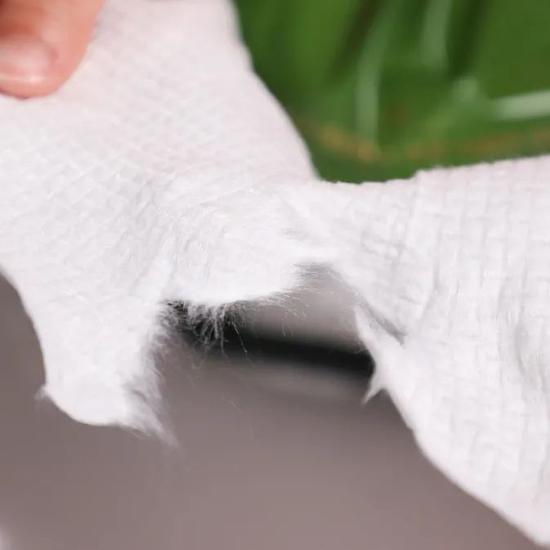 Sanli
Netting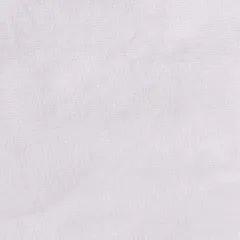 It's hard to tear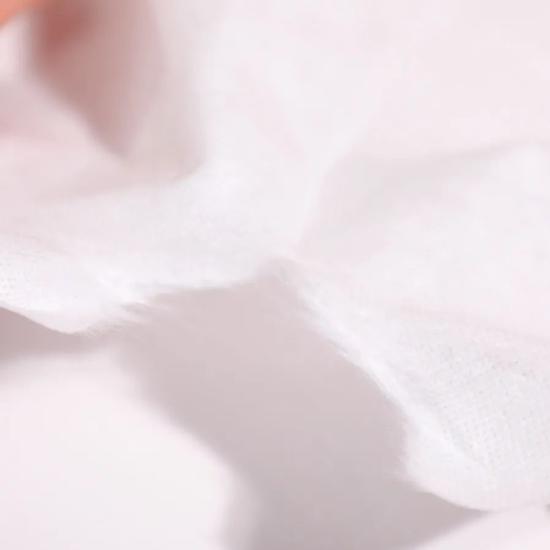 I haven't used f-pattern and netted towel before. As far as the touch is concerned, there is no big difference between f-pattern and Pearl pattern. The feeling of netted pattern is similar to that of gauze. It's the hardest of these. I don't recommend it!
Contrast of texture and touch
Plain > pearl = f > reticulate
Water absorption
Let's put these face wipes in a measuring cup with water to see how they absorb water.
Note: the water in the measuring cup is 150 ml before water absorption
In the process of water absorption test, I found that these 8 models are just 4 models. One group stands in a good line: one group's water absorption is around 25ml, and the other group's water absorption is around 50ml. Let's talk about Kangkang~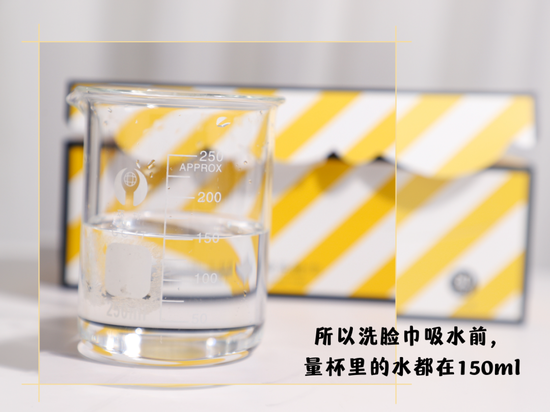 25 ml unit
Among them, cotton and Nika water absorption is roughly the same, Sanli water absorption is less than 25 ml, and jieliya nearly 50 ml ~ 25 ml team, jieliya won the right!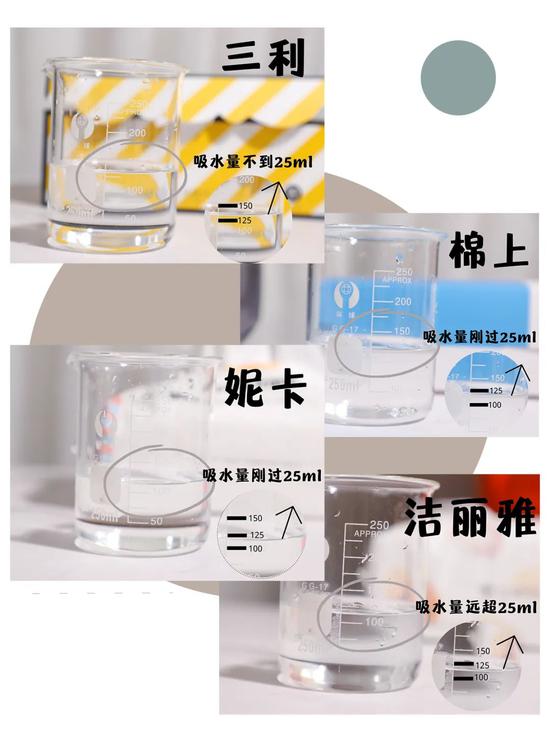 50 ml unit
In the 50 ml team, the United States is slightly better than Jianrou, with a weak advantage very close to 50 ml. Ito and Ermu grape are comparable, reaching 50 ml. The competition in this team is also very exciting~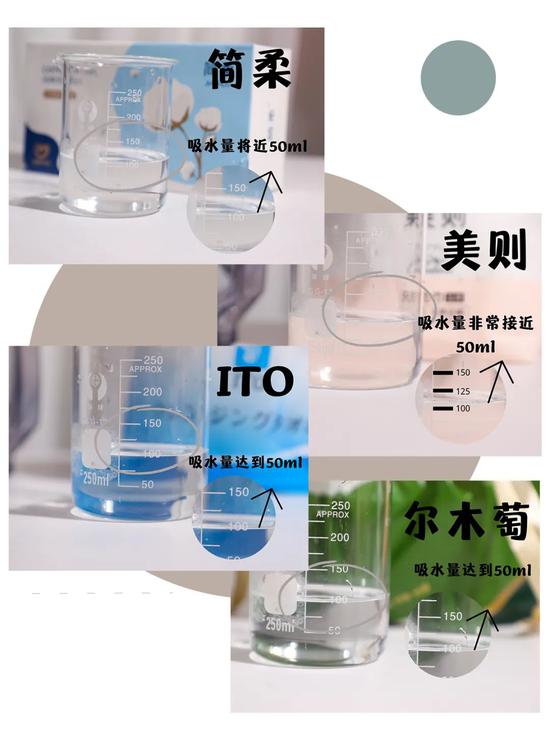 Comparison of water absorption
Er Mu grape = ITO > meize > Jianrou > jieliya > Nika ≈ Mianshang > Sanli
Wet water flexibility
I also did a group pull test with the wet washcloth to see if you can resist the \
Non deformable group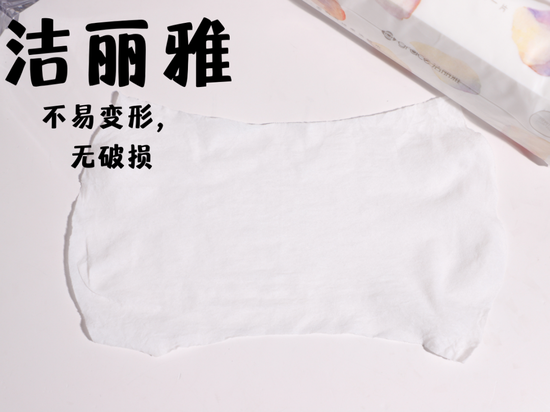 Nika's \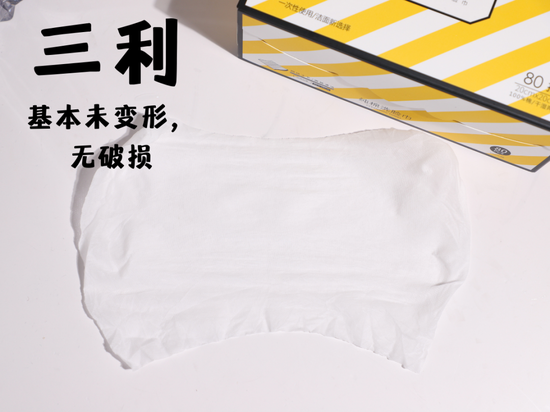 Easy deformation and no damage group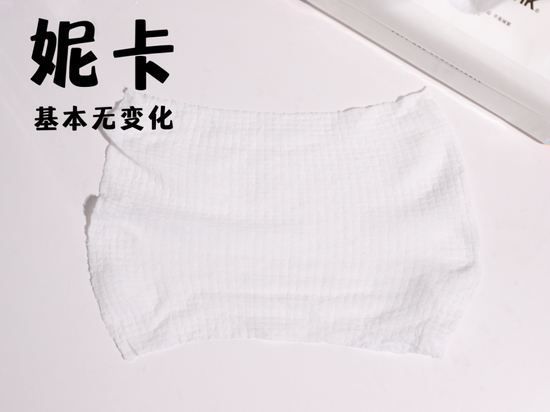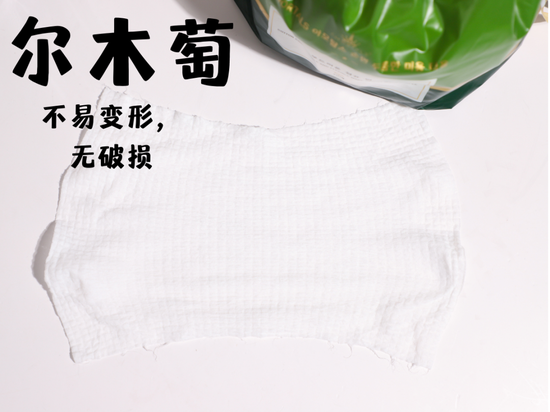 Jianrou and cotton are relatively soft. After absorbing water, they will deform with a little pull. As you can see from the picture, they are about to change from rectangle to \
Damaged group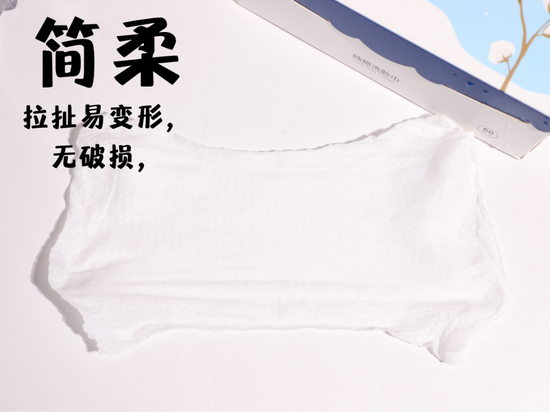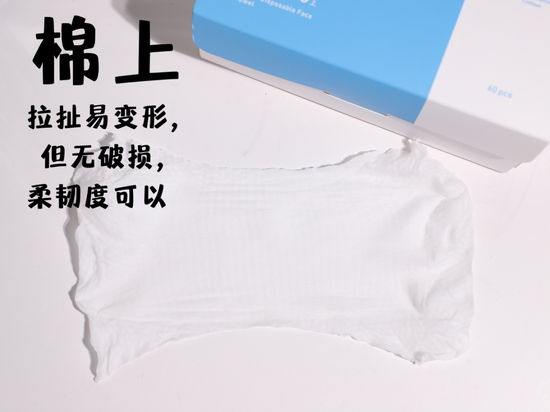 The performance of meize and ITO is relatively weak. They are very easy to deform. In the end, they are directly pulled and broken. ITO has even broken a big hole. It seems that they can only use it up and throw it away. Ladies and gentlemen, remember to be gentle and yell at them~
Comparison of wet water flexibility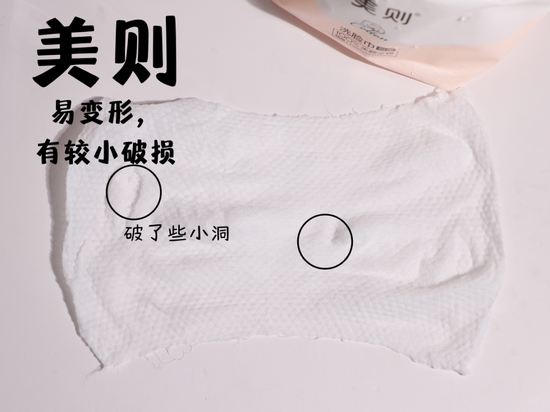 Nika > Sanli > jieliya = ermugou > Mianshang > Jianrou > ITO > meize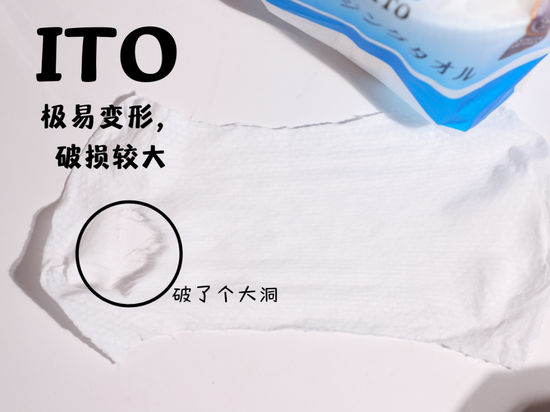 Thickness comparison
I also put the wet washcloth on the back of my hand to see the thickness. By the way, I feel the skin friendly effect. Come and have a look!
Thick group
Ermugou
Beauty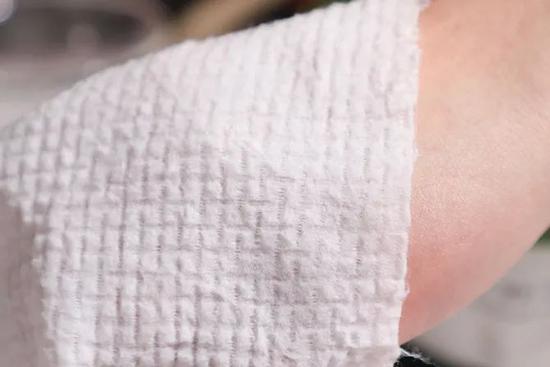 The thicker ones are ermuzi and meize, which can't show the color of the back of the hand when they are put on the back of the hand after being wet. They won't stick to the skin too much, and they will dry up if they are twisted a little. If it's the first time that a small partner wants to change the towel into a washcloth, these two are quite suitable.
Moderate group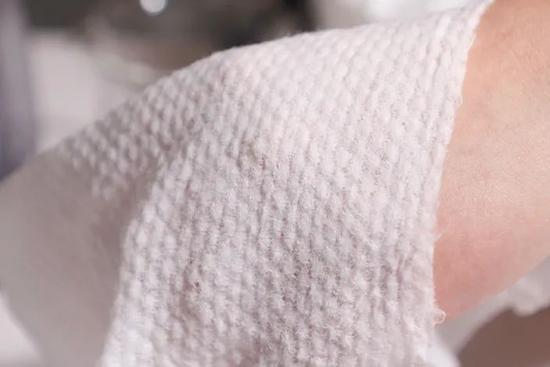 Nika
  ITO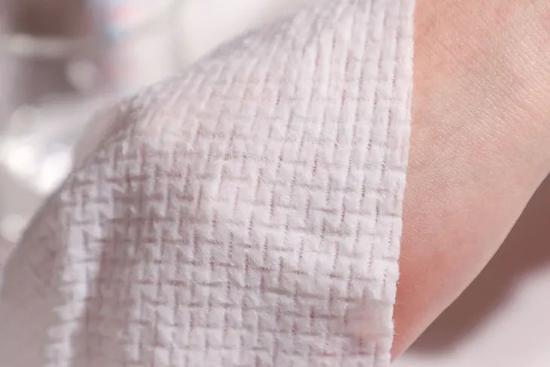 Jian Rou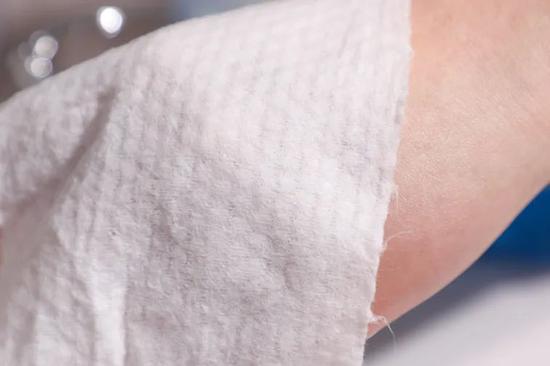 Jieliya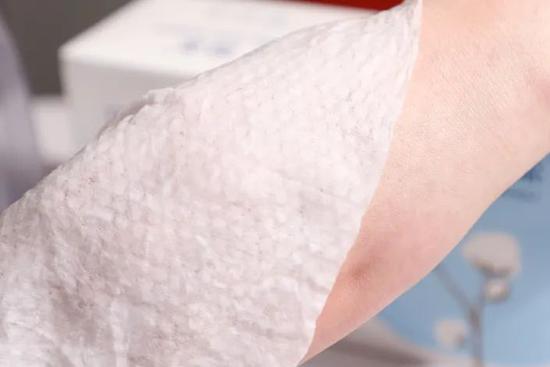 Nika, ITO, Jianrou and jieliya are moderately thick and thin. They can show the color of the back of the hand when placed on the back of the hand. They are slightly close to the skin. But the skin friendly effect is excellent.
Thin group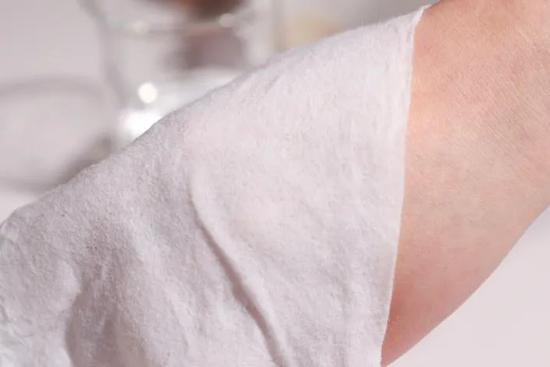 On cotton
Sanli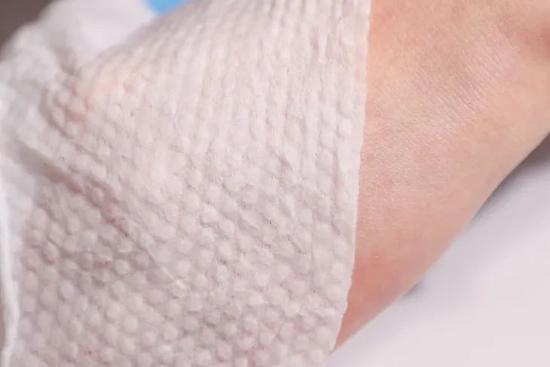 Cotton and Sanli are relatively thin, can be obvious
See the color of the back of the hand, and the skin is also more serious. Sanli, in particular, seems to have seen an old friend for a long time, so he wants to stick together. Therefore, these two models are more suitable for drying the excess water on the face after washing. I don't think they are suitable for wetting directly.
Thickness contrast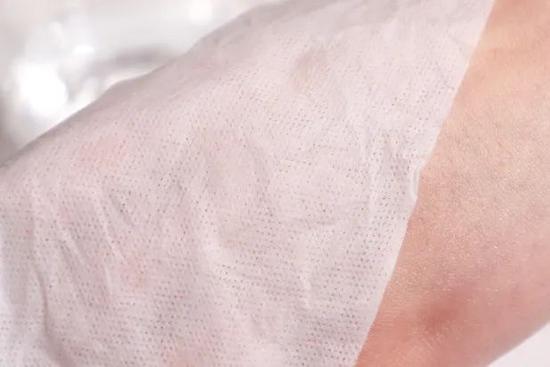 As far as I'm concerned, I don't have much to do with the thickness of the washcloth, but it's suitable for different scenes.
More suitable for wet use: Ermu grape, meize
More suitable for dry use: cotton, Sanli
Both dry and wet: Nika, ITO, Jianrou, jieliya
Sense of face use
After all, the washcloth is also used on the face. The skin on the face is definitely different from that on the hand. So let's try to feel it again~
Sanli
On cotton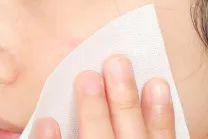 Jian Rou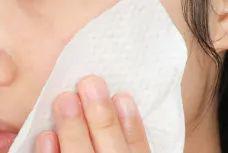 Nika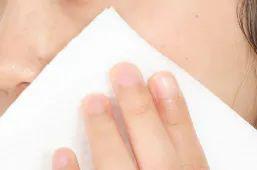 Jieliya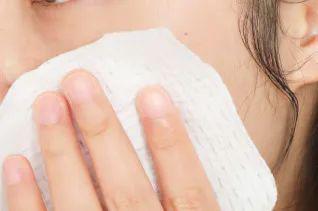 Ermugou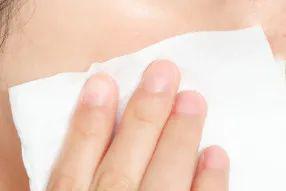 ITO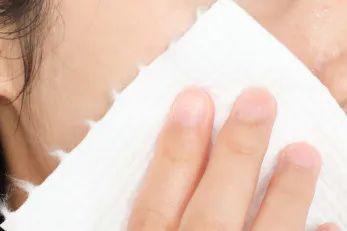 Beauty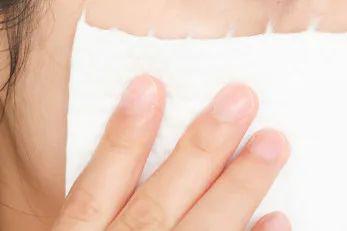 We can also see from the static picture that the tearing interface of the three roll type face washcloths, such as Ermu grape, ITO and meize, is a little fluffy, which is inferior to the extraction type. But to say the feeling on the face, Ermu grape is very soft, skin friendly effect is the best of these 8, comfortable to use. Second is plain jieliya, it is the kind of soft with a little slippery tone, the use of feeling here is also full score.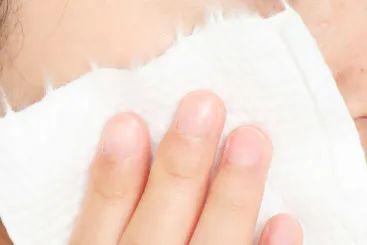 However, meize was defeated. There were a lot of catkins at the tear. Sticking it on my face made me feel that it was loose and not very good to use. Although Sanli feels hard, it doesn't feel uncomfortable on the face. It has no obvious difference with Mianshang, Jianrou and Nika. Its skin friendly effect is flat.
Of course, I use them dry, not wet~
Comparison of the sense of use of the upper face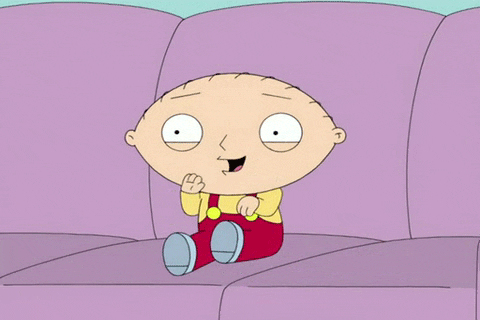 Er Mu grape > jieliya > ITO > Sanli = Mianshang = Jianrou = Nika > meize
Well, today's competition for 8 types of facial wipes is over. Have you got any brands you like? Here's a summary.
Well, it's all listed here. It can be said that today's 8 facial wipes have their own advantages and disadvantages, and they can choose according to their own situation and preferences. I've already taken Jianrou, jieliya and ermulu home~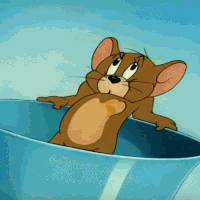 Well, I'll go first. I wish you all a safe season. Bye!